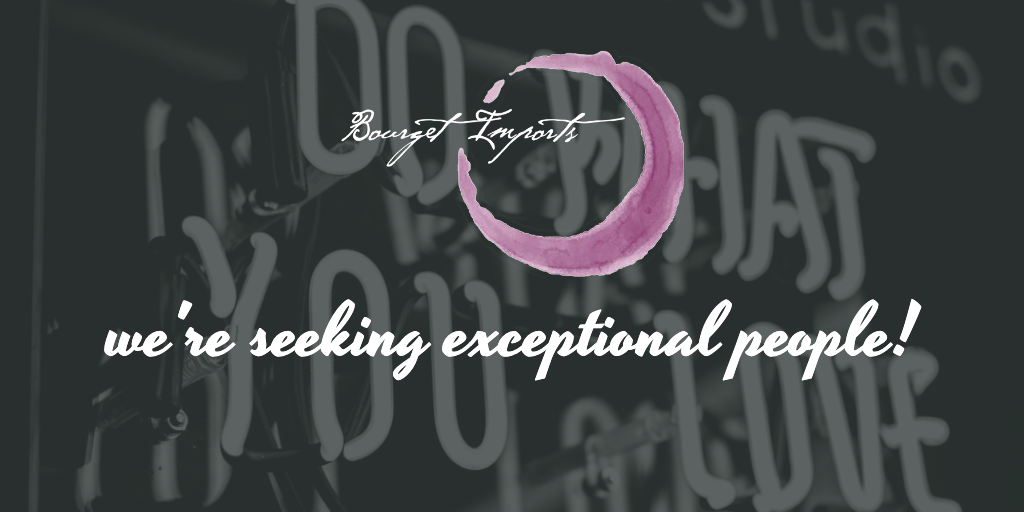 Wine Sales Rep – On & Off Prem
About the Company
We are a specialty wine distributor located in Eagan, Minnesota. Established in 2004, our goal has always been to be the leading distributor of premium wines in the region by offering our clients exceptional value and service. We achieve this every day in our unparalleled customer service and extensive knowledge of our producers and products. We support our customers with education, events, tastings, marketing support, and showcase our selections by bringing the cultural experiences and stories from our travels, and translate them to our own food and wine scene. Our team has a long history in the wine business, with employees who are devoted to wine as a lifestyle.
Position Description
A successful Wine Sales Rep will achieve maximum sales profitability by selling products to customers, soliciting new business for the company, and providing excellent customer service. This position requires a strong knowledge of wines from around the world, as well as excellent organizational and sales skills. The ideal candidate has prior experience as a wine sales rep for a distributor.
Responsibilities
Developing relationships with customers and increasing sales and distribution of our wines in on-premise and off-premise accounts through maintaining a sales plan for regular sales calls and tastings with accounts
Develop sales strategy for brand portfolio, diversification and penetration in each account through the recommendation of wines, creation and design of wine lists, wine-by-the-glass programs, promotions, product presentation, and wait staff training seminars
Hold regular in-person reviews with each account for items to be replenished, presenting all current programs, quota items, and company initiatives
Maintain accurate historical account purchase information and communicate with Management on all sales issues, inventory levels and out of stock situations due to possible fluctuations in demand
Participate in sales meetings, on-site training, and continuing education of industry trends and developments
Review customers' credit status, collect monies owed and partner with Customer Service Department to ensure accounts remain in good standing
Available for ride-with with sales management and work-with for suppliers
Required Qualifications
Self-starter
At least 1 year of experience as a wine representative for a distributor
Proven track record of meeting and exceeding sales goals and placement objectives
Comprehensive understanding of wine and spirits including regions/varietals, product/food pairing techniques, basic production, and service
Possess a dependable vehicle, valid driver's license, proof of state registration and insurance, and an acceptable driving record
Exceptional communication skills
Must be able to lift and carry a 45+ pounds on a repetitive basis
21+ years of age
Preferred Qualifications
Proven and well-established existing account relationships within territory is a bonus
Wine accreditations such as the Court of Master Sommeliers, WSET, or Guild of Sommeliers – or working towards
Goal oriented, focused, and assertive, needing little direction or supervision
Thrive on creating and selling innovative ideas and demonstrate an entrepreneurial spirit
Multi-cultural exposure, foreign language or travel experience
Strong analytical skills with the ability to calculate discounts, programming
Computer skills and familiarity with Microsoft Excel, Word, and web applications such as Google Drive, Dropbox, Seven Fifty, Pocket Advantage, or Diver
Salary Information
Base salary depending on experience, plus commission exceeding the industry average.  Options for 401K with matching, healthcare, and paid time off.
To Apply
Send the following to annette@bourgetimports.com:
Cover letter
Resume
References, 3
No Results Found
The page you requested could not be found. Try refining your search, or use the navigation above to locate the post.
Leave a Comment