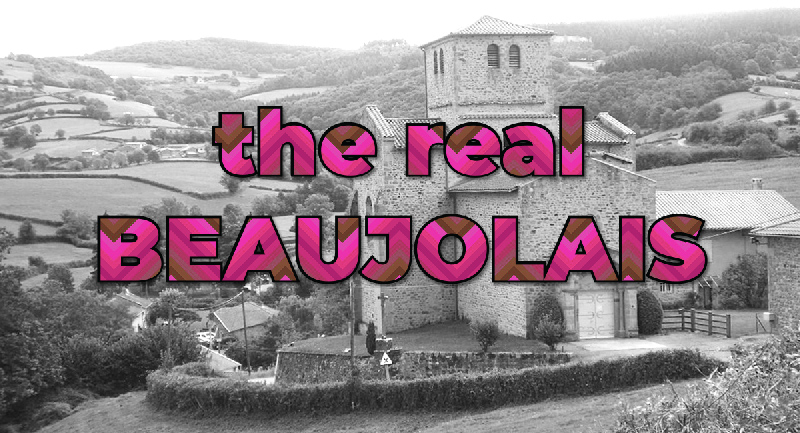 Jean Marc Burgaud Beaujolais -Villages Vignes de Latignié
50 year old vines from the 12th Century estate of Jean Marc's aunt in Lantignie. Chemicals have not been used on the vineyards for decades. The wine is traditionally fermented, whole clusters, in concrete and stainless steel, indigenous yeasts, he does not heat his fermentation, very light filtration at bottling.
"This is a 5 hectare monopole. The Château de Thulon in Lantignié, one of the best villages due to its hillsides and granite soil, produces a wine with a bright red colour and a fresh and fruity nose. Best drunk when young, within 2 years. Wines from Beaujolais villages area was made and bottled on the Château de Thulon's cellar (XII century), my great aunt's property"
Jean Marc Burgaud Morgon Grand Cras
83 year old vines, from the southern part of the Côtes du Py spine in Morgon. Whole clusters, indigenous yeast fermentation in concrete and then aged in neutral wood for 8 months. This is serious and sturdy Beaujolais, more akin to drinking Burgundy, but less dark in its fruits than the Côtes du Py, Pomegranate and cranberry, bright and energetic Gamay with textural long finish.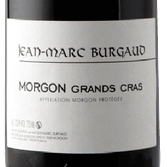 Thillardon Chenas, Les Carrieres
Paul Henri Thillardon is one of Beaujolais' young guns, restoring old vineyards, and farming them organically, and making an array of Chenas, Beaujolais' smallest and least known Cru. Thillardon explains the "pies slices" of different granite that separate his cuvées. Carrieres was one his first vineyards restorations, a former quarry of pink granite, its lighter, leaner, but no less serious in its rhubarb fruits and mineral laced expression of this soil.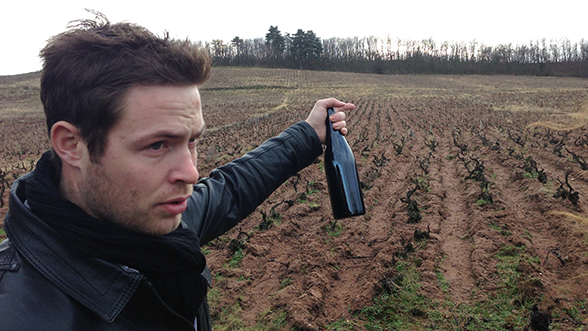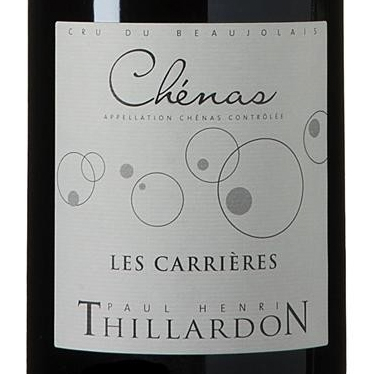 Domaine des Terres de Chatenay Beaujolais Regnié
Our superstar Macon grower Jean-Claude Janin of Domaine des Terres de Chatenay, dabbles in a little Beaujolais from fruit his cousin grows in the Cru Regnié.
Very tiny production that he does more as a hobby, whole berry fermented, wild yeasts, bottled with little or no filtration depending on vintage. Lovely red fruits, and subtle curry spice background, succulent and easy.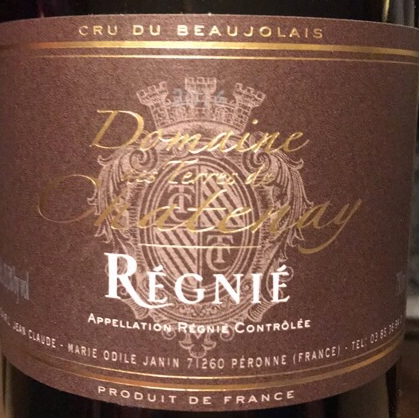 The 10 Crus of Beaujolais
Complex, distinctive, and age-worthy wines.
Source: WineFolly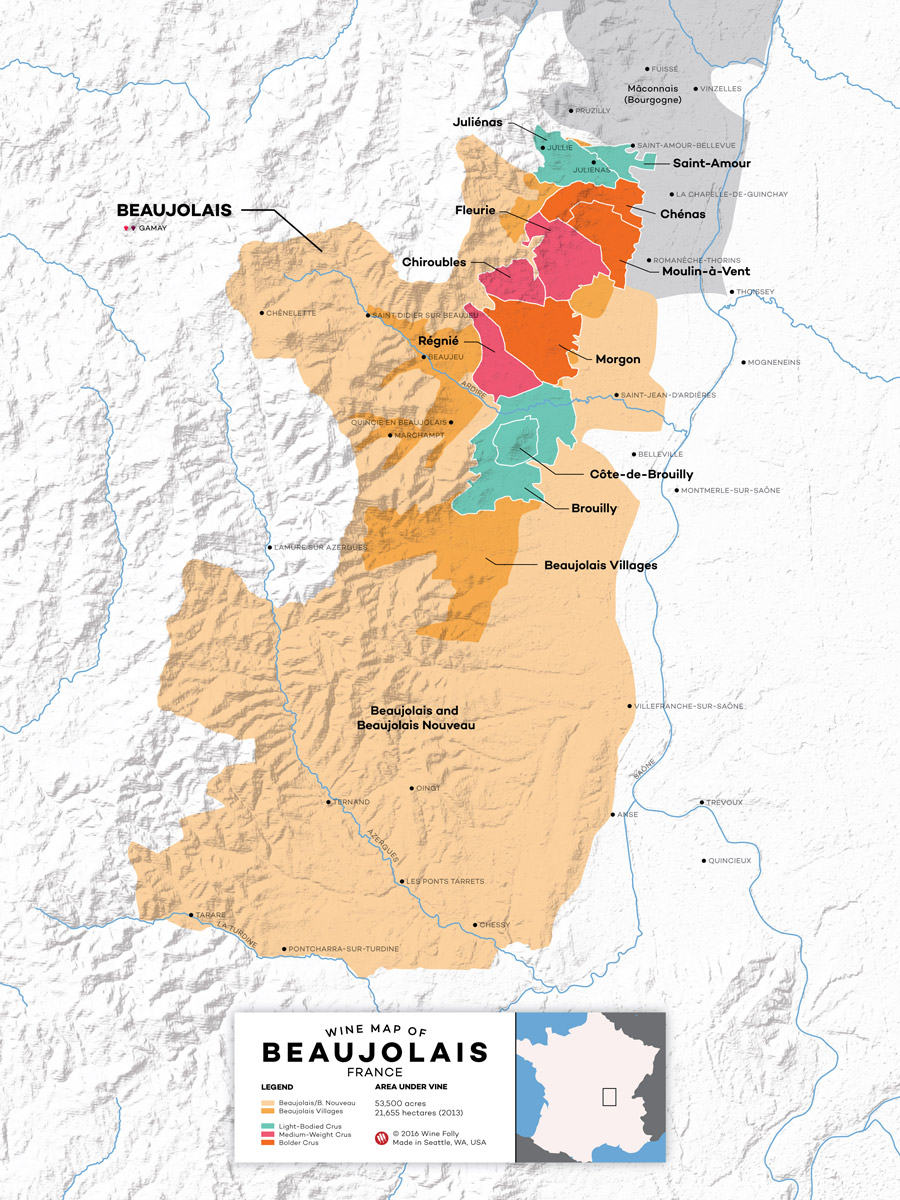 1. Saint-Amour
The region borders the Mâconnais of Burgundy and there are 12 special "climats" or vineyard plots that can add their name to the label. Check out Les Champs Grillés, En Paradis, Les Bonnets or Le Mas des Tines, to name a few. Two styles of wine are produced here: a light, fruity, floral wine that shows notes of violet and peach and a bigger, spicier version that becomes more Pinot-like with age.
2. Juliénas
Named after Julius Caesar, these ancient Roman vineyard sites are planted on granite, volcanic and clay soils giving the wines power, structure and terrific aging ability. Floral and fruity, the aromas of strawberry, peach, violet and spicy cinnamon are common.
3. Chénas
The smallest and rarest of the Crus, the name Chénas refers to the ancient oak forests that once covered the hillsides. Both the Romans and the monks that followed thought that grapes were more important, so they cleared the land. But it was Phillip V who decreed that all the trees be removed and replaced with vines! Appropriately, the wines often have a 'woodsy' quality, but it's their floral notes of rose and iris, plus silky tannins, that earned them the nickname "bouquet of flowers in a velvet basket."
4. Moulin-à-Vent
Dubbed "The King of Beaujolais," this region's vineyards are grown on decomposed pink granite and soft flaky quartz giving the wines a dark ruby/garnet color, good structure and complexity. These are the most tannic and full-bodied wines of all the Cru. When they're young you'll notice lots of plum, cherry and violet notes, but if you can allow the wine to age up to 10 years you'll be rewarded with more 'Pinot' style – dried fruits, earthy truffles, meat and spice. TIP: Moulin-à-Vent gets its name from a local windmill.
5. Fleurie
This is "The Queen of Beaujolais." The vineyards are planted at a higher altitude on the steep slopes at the foot of La Madone. The wines are lighter in style and highly aromatic with a 'feminine' quality. Think roses, iris and violet along with some ripe red fruits and peach! If you're just getting into Bojo, the wines of Fleurie are a great place to start.
6. Chiroubles
This is another Cru for those who adore the lighter style of Beaujolais. Grown at the highest altitudes of the region (820-1480 feet), this is also the coolest Cru and the last to start harvest each year. The wines are classic Beaujolais – refined, suave, silky, and elegant. Perfumed aromas of peaches and raspberry mix with Lily of the Valley and baking spices. TIP: When the vineyards of Chiroubles were originally planted, the granite soil was so hard they had to bore holes in the rock.
7. Morgon
The second largest of the Crus, Morgon is comprised of six climat all with slightly different styles. Their unifying feature is the decomposed schist soil called roches pourries or "rotted rocks" and locals believe this contributes to the ripe cherry aromas found in all the wines. These are wines meant to age 5–10 years (at least). The young, fleshy palate of peach, apricot, cherry, and plum will develop into a more earthy wine reminiscent of Burgundian Pinot Noir.
8. Régnié
Pronounced "rehn-yay," it is the newest Cru of Beaujolais. Wines from these hillside vineyards are terrific when young with tons of aromatic peach, cherry, black currant, and raspberry flavor. More organic vineyards and winemakers are found in this young, upcoming Cru than all the others!
9. Côte de Brouilly
Known as the "Elegant Wine on the Hill," here you will find vineyards planted on the volcanic slopes of Mount Brouilly, giving the wines a unique flavor and delicate minerality. Look for easy drinking wines that have the aromas of fresh grape juice and cranberries, a silky mouthfeel and tons of bright, refreshing acidity.
10. Brouilly
Mount Brouilly is named after Brulius, a famous Roman lieutenant stationed in the area some 2000 years ago. This is the most southern of all the Cru and just a little bit more Mediterranean with slightly warmer temperatures. As well as being the largest Cru, it was also one of the original areas allowed to sell its wines to the Parisian market as far back as 1769, making Brouilly one of the most known areas in Beaujolais. The soil here is unique: a blue/black volcanic rock called Diorite that is known as cornes vertes or "green horns." This unique terroir lends an exuberance to the wine's fruity aromas of jammy plum and strawberry, red currants, and peach. It is meant to be enjoyed young (and often).