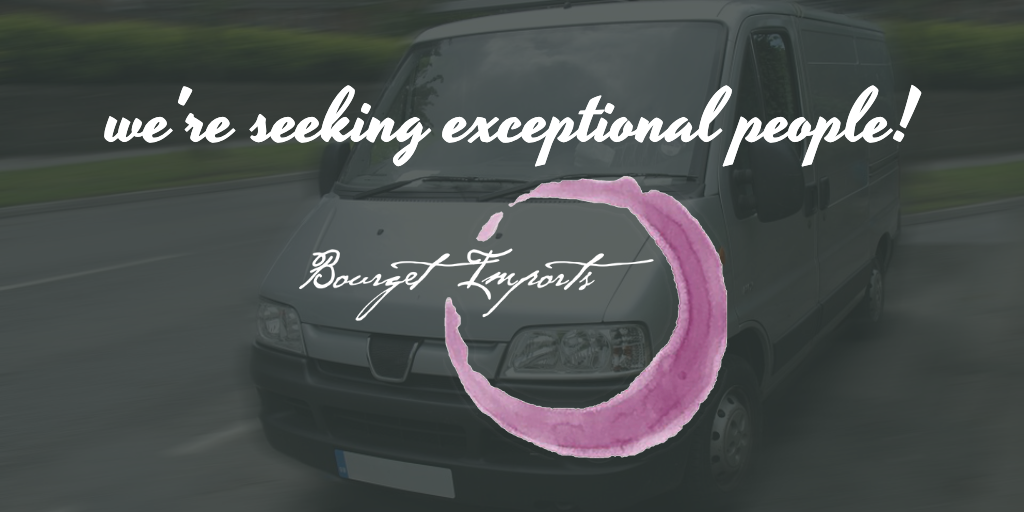 Warehouse Associate / Delivery Driver
full-time & part-time opportunities
This position does not require a CDL.
Full-time: M-F, 8am-4pm
Part-Time: W-F, 8am-4pm
** This is NOT a seasonal position. **
Responsibilities
Ensure the correct products and quantities are picked for daily orders
Match invoices to shipping labels – attention to detail needed
Package orders according to company guidelines
Conduct count and quality assurance for all incoming goods, keeping accurate notes for Warehouse Manager and post received items on notice board
Quickly learn product assortment by categories, styles, inventory locations, etc.
Maintain organization of warehouse by name of wine, region,
Receive and process returns
Ensure warehouse shelving is always stocked with products
Maintain a clean, neat and organized work space
Lift and move boxes of inventory
Build, assemble, maintain shelving and stacks as needed
Communicate warehouse activities to supervisor
Work on ad hoc projects as necessary
Work with Management to quickly solve customer delivery issues via phone, email
Troubleshoot fulfillment issues and manage "special cases" pipeline
Make deliveries within projected time windows
Required Qualifications
License: Driver (Required) – must have valid driver's license and clean driving record
Strong ability to multi-task
Pallet Jack
Excellent problem solving and communication skills
Punctual, reliable, trustworthy, flexible
Values accuracy and attention to detail
Can-do attitude, able to manage workload in a fast-paced environment with changing priorities
Must be able to lift 50 lbs and stand for long periods of time
Experience in a warehouse / retail / start-up environment a plus
Must be flexible on hours, may include weekends
Preferred Experience
Forklift operator: 1 year (Preferred)
Customer Service: 1 year (Preferred)
Work authorization: United States (Preferred)
Foreign language and ability to read French, Italian, Spanish, other labels
Wine knowledge would be a big plus!
Compensation & Benefits
Health insurance
Paid time off
401(k)
Employee discount
401(k) matching
$20-22 p/h
To Apply
Send an email to lauren@bourgetimports.com with details about your job experience that addresses the *required qualifications* per the job description (cover letter and resume, preferred).
No Results Found
The page you requested could not be found. Try refining your search, or use the navigation above to locate the post.
Leave a Comment