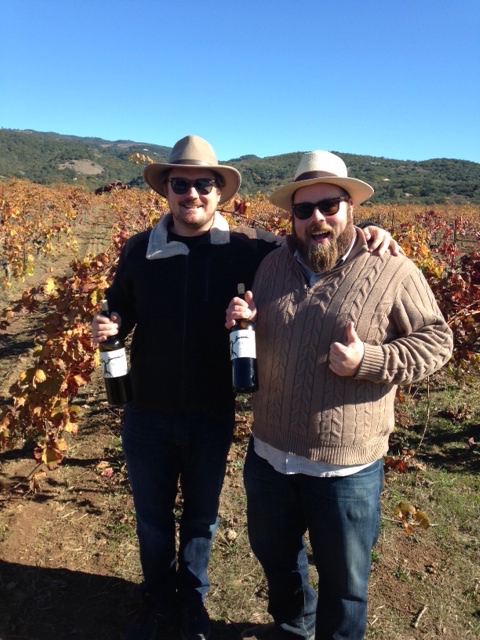 Congratulations Bedrock Wine Company
Wine Spectator Top 100 Wines of 2018 
#10 The Bedrock Heritage Sonoma Valley 2016
Highly Recommended
Score : 95 points            Cases Made: 600
Bedrock Vineyard was planted 130 years ago by the father of publisher William Randolph Hearst.
Winemaker Morgan Twain-Peterson knows the vineyard by the inch, having identified and mapped all 16,279 vines.
Twain-Peterson inherited his passion for historic vineyards from his dad, Zinfandel guru Joel Peterson.
In 2004, Morgan and Joel bought the vineyard and renamed it Bedrock; the debut vintage was 2007.
The 2016 includes all 27 varieties that are interplanted in what old-timers called field blends; about half of the brew is Zinfandel and the rest is an eccentric mix comprising Carignane, Mourvèdre, Syrah and Alicante Bouschet, among others.
In the cellar, Twain-Peterson relies on native yeasts and whole-cluster fermentation.
Wine Spectator : Tasting Note
A knockout red, focused and well-built but loaded with personality, with expressive blackberry and dark Asian spice notes leading to intense yet refined smoky plum, orange zest and cracked pepper flavors.
Zinfandel, Carignane, Mataro, Syrah and Alicante Bouschet.
Drink now through 2027.—Tim Fish