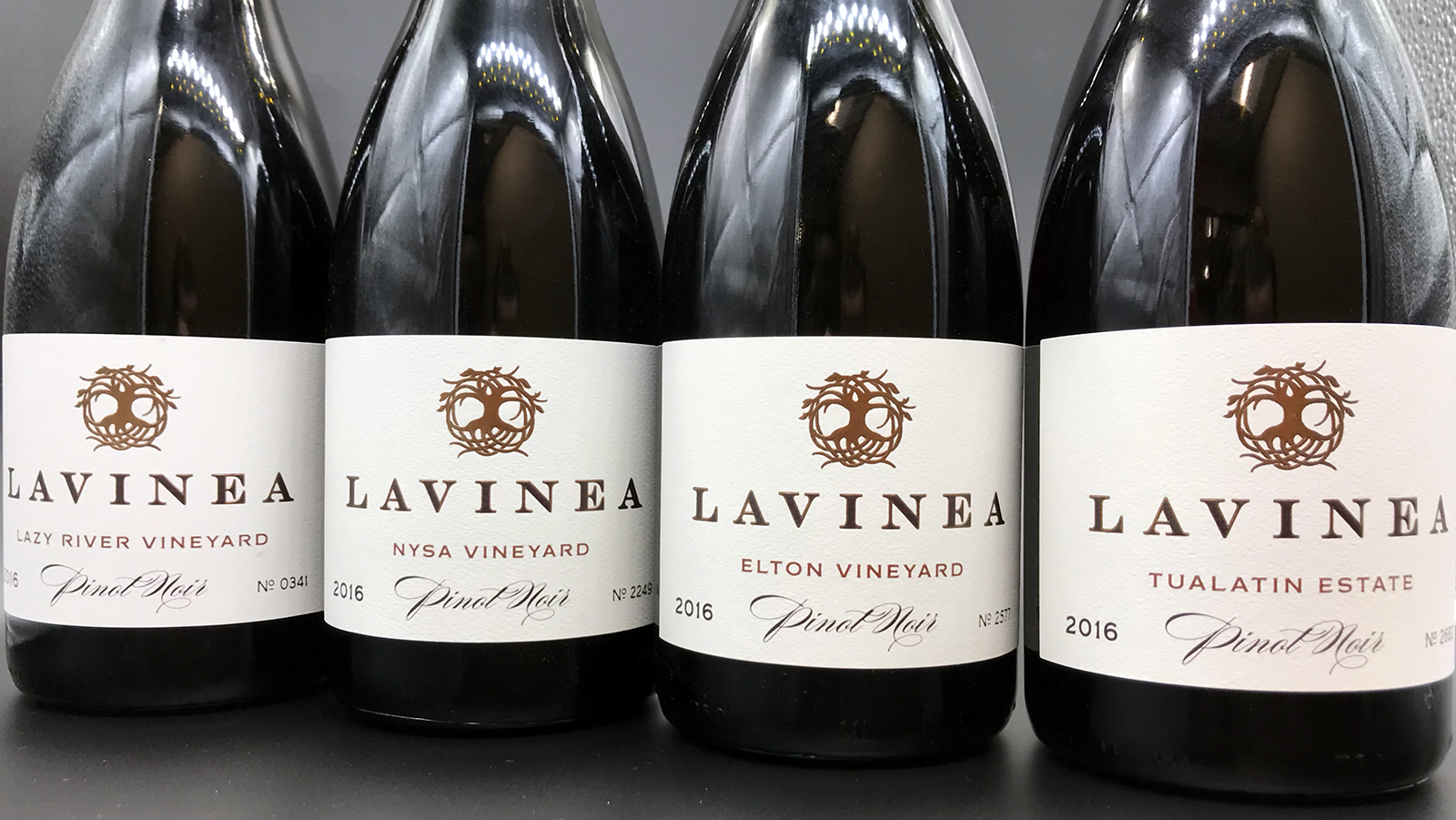 Focusing on producing Pinot Noir and Chardonnay wines from only 5 iconic Oregon vineyards: Tualatin Estate (Willamette Valley), Lazy River (Yamhill-Carlton), Nysa (Dundee Hills), Elton (Eola-Amity Hills), and Temperance Hill (Eola-Amity Hills), founder Greg Ralston and winemaker Isabelle Meunier's wine label Lavinea echoes the same precision as their vineyard selections.
Lavinea, Latin for "of the vineyard", demonstrates their minimalist approach to winemaking, with the terroir as the highlight of their wines. Spontaneous native fermentation, indigenous malolactic and gentle pump-overs are hallmarks of all Lavinea's limited-production wines.
We recently welcomed Lavinea's Co-Founder Greg Ralston to Minnesota and learned about their specific single vineyards and why they are important. Annette Peters, Partner at Bourget Imports was able to summarize their influence by noting, "the key is that [winemaker] Isabelle Meunier has been able to directly translate those terroirs without masking a thing, these are really pure and direct expressions."
These wines are newcomers to the Oregon wine scene, but wine professionals already are talking about them as being classics.

Tualatin Estate
239 cases produced
A Laurelwood soil profile here lends to the complex nature of the wines.  The top layer of soil, well-draining silt loam deposited from Mt. Hood thousands of years ago is also peppered with iron deposits adding minerality to the wines.  Deep jory clay soil holds water to sustain the vineyard through droughts.

Lazy River Vineyard
263 cases produced
The Dundee Hills are renowned for its prized red Jory clay soil and basalt deposited by the Missoula floods 40,000 years ago. Situated at 350-500 ft in elevation, Lazy River Vineyard is also cool and sheltered area, ideal for the development of Pinot Noir.

Nysa Vineyard
308 cases produced
High elevation (620-780 ft) lends to late ripening, while deep volcanic Jory soil combines with basalt bedrock, allowing for dry farming as the ground holds moisture well throughout dry spells.

Elton Vineyards
263 cases produced
Planted in 1983, the Pinot Noir is own-rooted in Eola-Amity Hills characteristic soil: bedrock layered with iron-rich volcanic Jory. Elton Vineyards is an eastern-facing slope swept by gentle breezes from the Van Duzer corridor.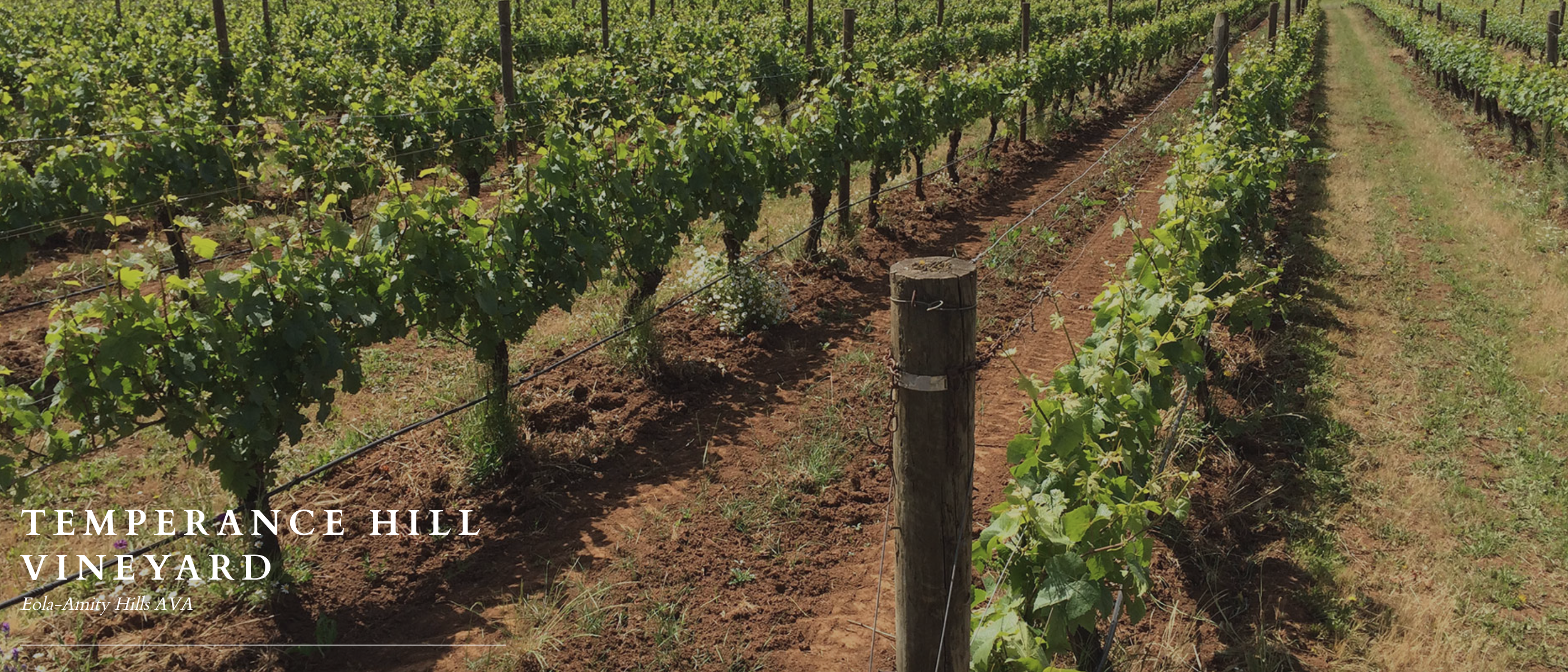 Temperance Hill
364 cases produced
Farmed according to Oregon Tilth Organic Certification standards since 1999, the vineyard is planted on the remains of an ancient volcano. Also known as the "staircase vineyard", Temperance Hill features steep south-facing slopes at high elevations (750-800 feet).
"Winemaker Isabelle Meunier has been able to directly translate those terroirs without masking a thing, these are really pure and direct expressions."