In the rain shadow of the Cascade Mountains, the Yakima Valley perseveres

Despite residing in the rain shadow of the cascade mountains Yakima Valley, Washington, in the 1940's Howard Miller already recognized the area as one with great potential for agricultural development. Miller began dedicating his life to the development of the Roza Irrigation Canal, which continues to feed water to the area to this day, in addition to founding "Airport Ranch", the family farm now in its third generation of Miller family management.
One of the pinnacle landmarks on our farm is the 70-year-old Lone Birch Tree that resides amongst our vineyard.  This tree not only provides shade to workers and direction to lost travelers but most importantly, it provides inspiration to our family.  The birch tree was planted by our great-great-grandfather, who had a great love for nature and was an inspirational steward of the land. This symbolic tree serves as a reminder of our commitment to care for the environment, reduce our carbon footprint, utilize sustainable farming practices, and ensure our farm lives on for generations to come.
I challenge you to find greater value wines in the U.S. than what is coming from Washington.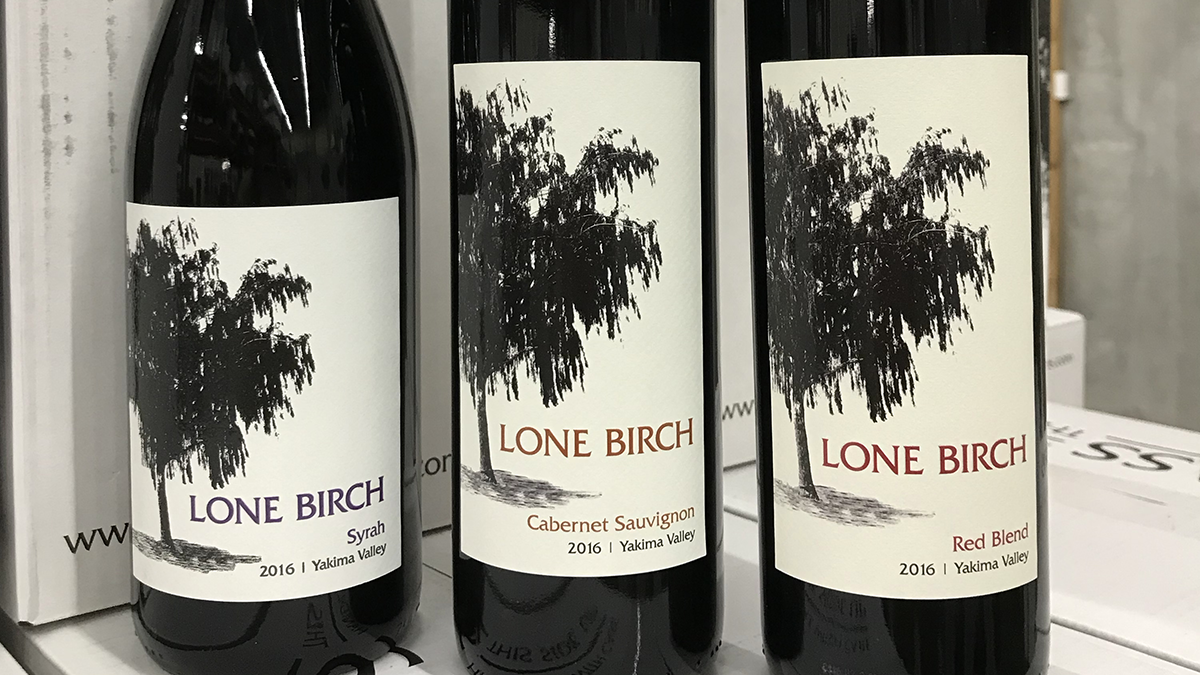 In its second generation, Howard's son Don joined the family enterprise, diversifying the crops to include a breadth of row crops in addition to grapevines including Riesling, Gewurztraminer, and Cabernet Sauvignon.  
It wasn't until its third, and current generation, that Don's son Mike founded Airfield Estate Winery, which is now also the home of Lone Birch Wines.
Today, the Miller family nurtures over 1,100 acres of grapes. With such a wide palette of fruit to pick from, Lone Birch Wines stays focused on producing limited production, high quality and good value wines from only a small fraction of fruit from their scopic estate.
In June of 2018, the Bourget team visited Airfield Estates and winery and felt embraced by what can only be described as an honest sense of family: pride, passion, and enthusiasm for everything they do, carried out with the hope that the land is preserved for the future.
The Miller family's multi-generational commitment to water conservation from the development of the canal to their modern practices of water conservation are significant contributions to the wine industry that will continue long into future generations.