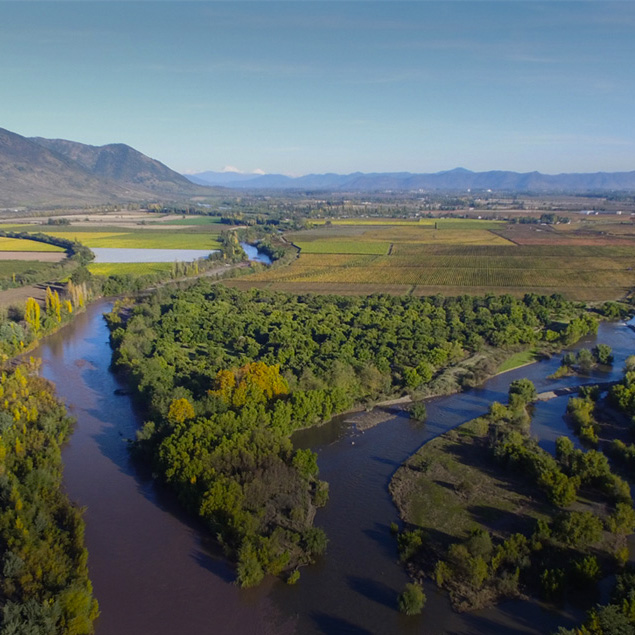 Viña Maquis is located in the heart of the Colchagua Valley between the Tinguiririca River and the Chimbarongo Creek. Both waterways act as pathways for coastal breezes that protect the vineyards from frost damage in spring and moderate the warm summers. The cooling effect of these breezes enhance fresh fruit and floral aromas, making the wines more vibrant on the palate and moderating the alcohol levels.
WHAT WE LOVE ABOUT THESE WINES
These wines deliver well beyond their price point
The Maquis wines, sourced from a single vineyard location in the Chimbarongo Creek and the Tinguiririca River in the central Colchagua Valley bring a sense of place. From their red and black plum, brambly blackberry fruits to tapenade and garam masala spiciness, mesquite and mineral—these wines are layered with flavor and deliver quality way beyond their price point.
People often expect Chile to bring value at entry level price points, but the real value is in the $15-$20 price tier. Its hard to find this quality at this price elsewhere in the world.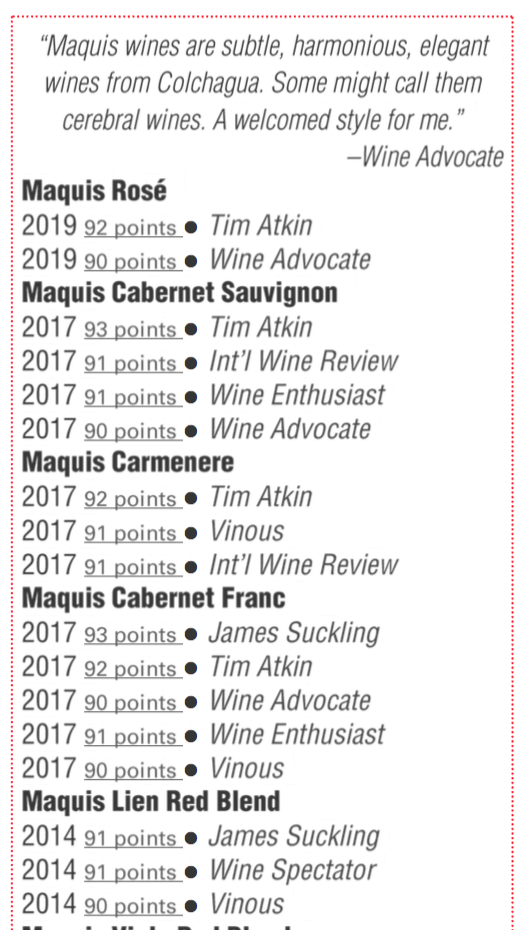 WINEMAKING TEAM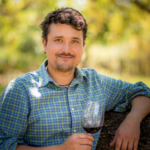 Rodrigo Romero, Chief Winemaker
Rodrigo has worked as a winemaking and agricultural consultant at a number of major vineyards in Chile including Cavas Submarinas, Veramonte and Dos Andes in addition to abroad at Pierre Bourée Domain, Patrick Piuze Domain and Jean Marc Brocard in Burgundy, France; Fattoria Nittardi, Castellina in Chianti and Cascina Feipu dei Massaretti di Parodi Agostino and Css in Italy; and, Franciscan Estate Winery, Napa, in the United States.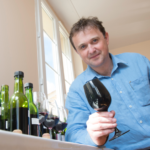 Eric Boissenot, Master Blender
Eric is a renowned blender who has consulted for 95% of the Grand Crus classes from the Bordeaux region of France.
Eric blends the components of Maquis wines to exhibit elegance by filling the mid palate and by achieving combination of power, elegance and finesse.

VIÑA MAQUIS WINES
Chile's indigenous Mapuche people, who settled in the Colchagua Valley and elsewhere in the country, are well known for their silverwork that is inspired by nature and has deep symbolic meaning. Viña Maquis is proud to associate its brand and wines with this local art. Every label used on its wine features a one-of-a-kind piece of Mapuche silver.
Maquis Lien 2014
94 Tim Atkin | 91 James Suckling
Produced from vines developed vines that bear no more than 12 bunches of grapes per plant, Lien is a world-class wine, a true and exceptional expression of its terroir, a minimalist blend made with grapes from eight small blocks in the Maquis Vineyard. The final blend varies somewhat from year to year and is decided once fermentation is complete.
2014 blend: 44% Cabernet Franc, 40% Syrah, 10% Carménère, 6% Petit Verdot.
Handpicked and sorted, 20 day maceration, fermented in stainless and then matured for 18 mos in French oak.
Fresh ripe red fruits with a delicate floral background. On the palate it feels elegant with structure and juicy but intense tannins. The finish is long and delicate.
Maquis, Carménère 2017
92 Tim Atkin
Handpicked and sorted, 21 day maceration, fermented in stainless and then matured for 12 mos in French oak.
The winemaking process was gentle in the extraction of aromas, color and tannins
An expressive nose with hints of laurel, spicy clove and a pleasant note of rosemary, this wine also exudes a layer of deep red fruits. On the palate, it's fresh, with sweet tannins and a full-bodied flavor.
Maquis Cabernet Franc 2016
Handpicked and sorted, 21 day maceration, fermented in stainless and then matured for 12 mos in French oak.
Complex red fruits mixed with some hints of herbs and flowers. On the palate this wine is deep and elegant with soft tannins and outstanding structure.
Maquis Cabernet Sauvignon 2015
92 Tim Atkin
Handpicked and sorted, 21 day maceration, fermented in stainless and then matured in a combination of French oak (10% for 10 mos), and stainless (20%).
Powerful aromas of plums and black cherries. On the palate it reveals a good body with a great tannic structure. Good balance and complexity with a long, persistent and delicate finish.