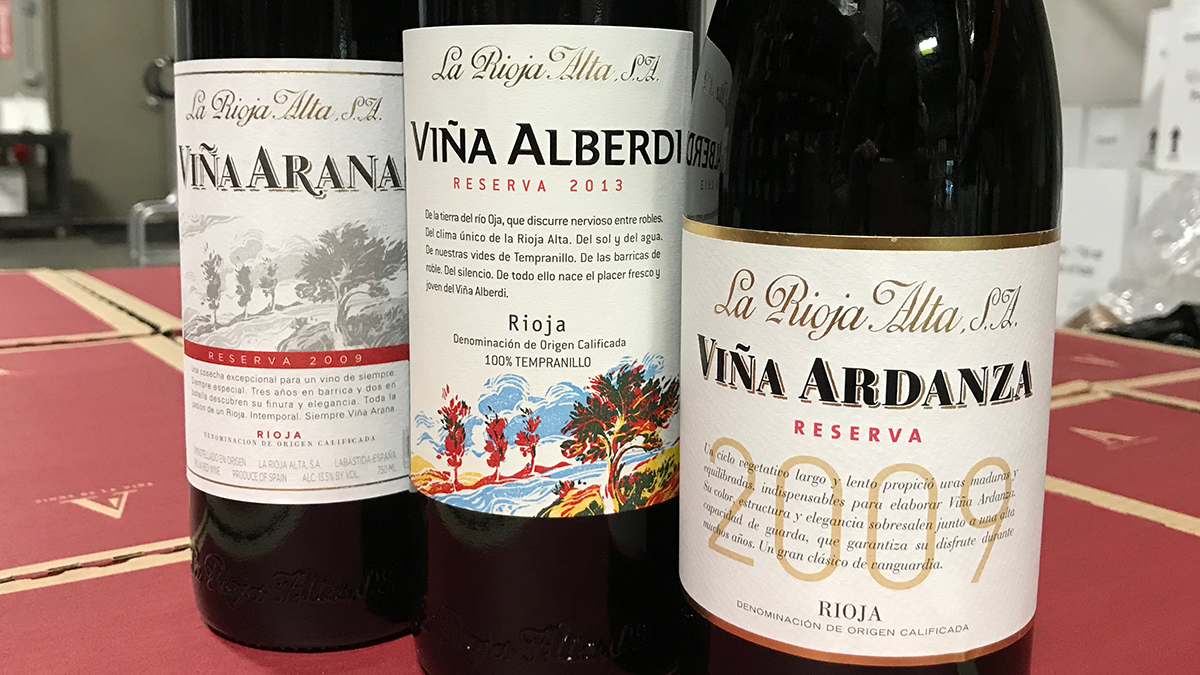 Last week we discussed Carlos Serres as one of only five wineries in Rioja that have lasted over 100 years. Bourget Imports is proud two of Rioja's five Centurian wineries in our portfolio, the other being La Roja Alta S.A..
Just a few years prior to Serres' influence as an exporter of Rioja wines, La Rioja Alta S.A. had already set in motion their own foundation for becoming one of the most renowned wineries in the region.
La Rioja Alta S.A. was founded in 1890, when a number of families in the area (among them, the Aranas, Ardanzas and the Alberdis whose names are now immortalized as Reservas) joined forces along with the employment of a French winemaker with an intent to produce Bordeaux-style wines.
La Rioja Alta S.A.'s interminable pursuit of excellence has resulted in still to this day the production of traditional-style wines at a time when many Rioja wineries are producing more forward, modern styles. This includes manual racking by candlelight — no small feat considering at any given time La Rioja Alta S.A. are maturing more than 50,000 casks and 6.4 million bottles.
In the image below, you can see La Rioja Alta S.A.'s never-ending barrel room, which at first looking into feels like peering into an infinite trick of mirrors.
"The fermentation tanks are set under the wooden floor of a stunning, light-flooded hall, the sparkling steel lids visible, Beneath them is a megalithic barrel-ageing cellar." 

Notably, La Rioja Alta S.A.'s wines are wholly estate grown from vineyards spanning an impressive 400 hectares (1,000 acres), all of which are practicing organic, an intention toward sustainable practices. Equally remarkable, is that La Rioja Alta S.A. also maintains its own cooperage, no small feet with consideration to the number of barrels required for their production.
La Rioja Alta excels in classically-styled Reservas and Gran Reservas which are given considerable cask ageing. What sets this bodega apart from other traditionalists is that the wines succeed in retaining striking youth and vigor and fruit while undergoing their lengthy period in cask. Their wines have an air of graceful maturity.