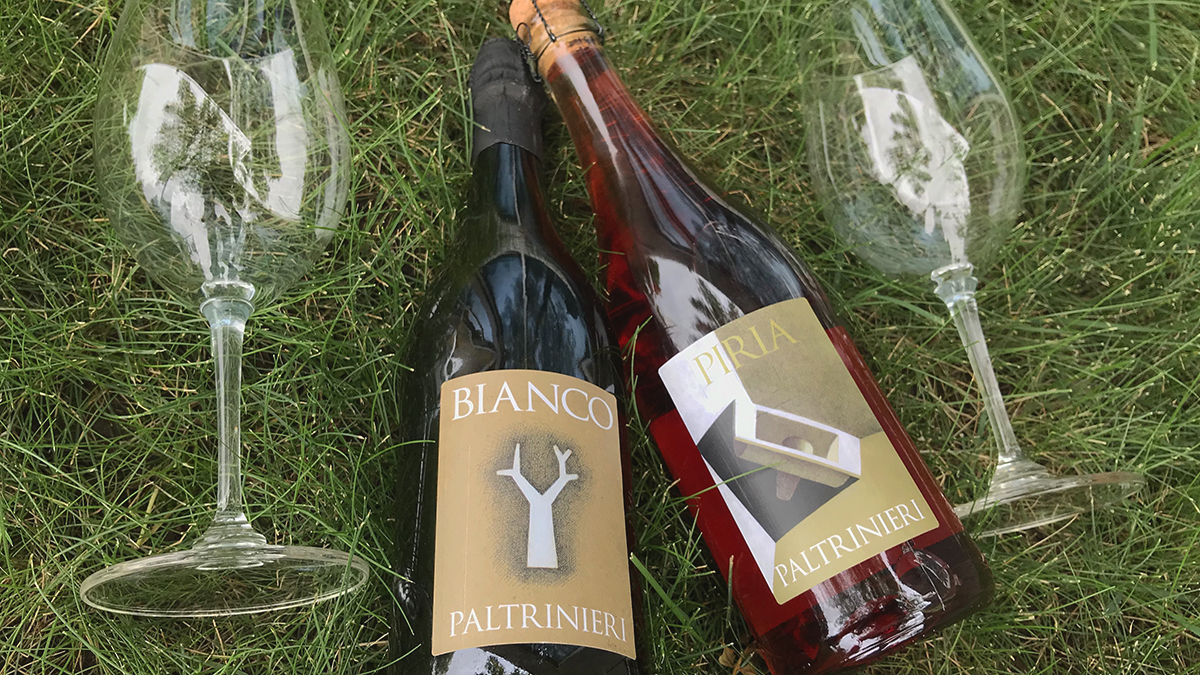 Situated on a narrow strip of land just between the Secchia and Panaro rivers just north of Modena, is Cantina Paltrineri's main vineyard, "Christo", where loose soils rich with organic matter impart salinity and savory notes to Paltrineri's Lambruscos. 
Produced in an area not far from the home of Ferrari and Lamborghini where art and style are at the forefront of local culture, Paltrineri's labels are art of their own, designed by a notable local artist, Fabrizio Loschi, and reminiscent of the metaphysical style of artists more than a generation before him.



Paltrineri have been in production since 1926. The catina has been continuously family-owned and operated and is currently in its fourth generation, run by Alberto Paltrinieri and his wife Barbara.
Alberto was one of the first producers to focus on cultivating Sorbara, a lighter and more savory style of grape than many other traditionally styled Lambruscos.
When I finished my studies, my father asked me what I wanted to do in life. My answer was that I wanted to keep alive the tradition of work that grandfather Achille had begun and that he and my mother had been running for 40 years. In 1998, with my wife Barbara, I started directing the winery, gambling on the production of the first mono-varietal Sorbara. Since then, I have managed and produced 17 hectares of vineyards in the historic area of the Cristo di Sorbara, the thinnest extension of land between the Secchia and the Panaro, the two rivers that embrace the province of Modena.
We're excited to showcase this style of Lambrusco, which are also hand-crafted, small production, and at a competitive price.