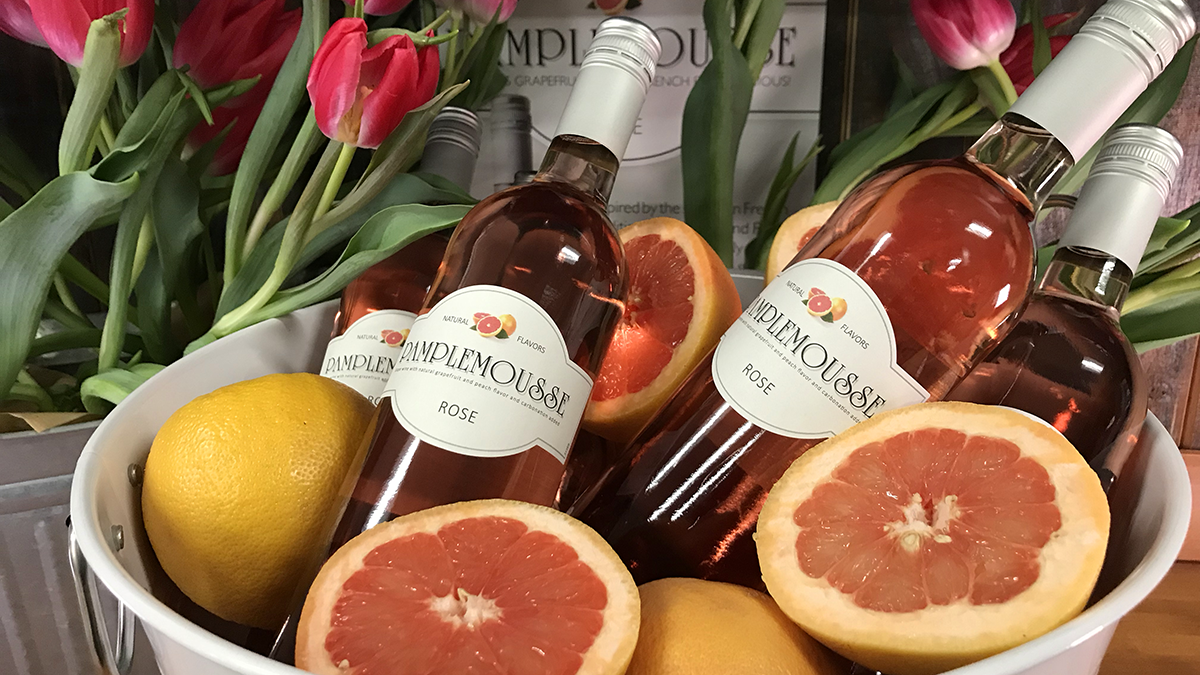 Before a sparkling water of the same name started trending in the American market, another grapefruit called pamplemousse had long been trending across France.
Pamplemousse is French for "grapefruit", and the French have long been making a wine cocktail of it by adding fresh grapefruit juice or syrup to dry rosé wine.
Gloriously refreshing, and only slightly tart in a way that's ideal for summer day-drinking, it's nearly impossible to travel through France during the summertime without seeing "pamplemousse" scrawled across café chalkboard signs as the vin du jour.
 

 

View this post on Instagram

 
The notion to blend, bottle and label it as a ready-to-drink libation came to Pamplemousse's winemaker in the South of France near the beaches of Bandol after watching his daughter and her friends taking the rose he made and mixing it with grapefruit juice.
Pamplemousse is ubiquitous there — the French dine al fresco with it served in a huge goblet with a sugared rim and ice. If someone would have just sent me this bottle, I might not have thought about marketing it – except for the fact that I've seen that every single wine bar in France has Pamplemousse on a chalkboard.