Emilio Moro to visit Bourget Imports October 15-16, 2019
Alberto Medina Moro, fourth generation of the Moro family and U.S. sales manager will be joining us on October 15 & 16.
Contact your sales rep to schedule an appointment, and for a listing of the full line-up of Emilio Moro and Cepa 21 wines in our portfolio!
Bodegas Emilio Moro is a third generation estate which was founded in Ribera del Duero in 1932 by Don Emilio Moro. Fast-forward though more than 60 years of gained generational knowledge and experience to the third-generation of the Moro family founding a second brand, Cepa 21 , focused on a more modern expression of wines from Ribera del Duero. 
Emilio Moro is iconic, historical.  A traditionalist winery, and yet modern in their mission, combining artistry, sustainability and philanthropy.  Cepa 21 is an emblematic modern winery, intentionally built on the "Mila d'Oro" of Ribera, producing a brighter and fresher style of Ribera.
Leading the companies of Emilio Moro and Cepa 21 today is Don Emilio's grandson José Moro, also notably the first winemaker in history to be recognized in Forbes Spain this past July as one of the top 100 leading business people in innovation.  
Tradition, innovation, corporate social responsibility and passion are the fundamental pillars of Bodegas Emilio Moro.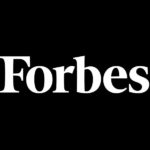 Forbes recognized José for the innovation behind his Sensing4Farming project, which utilizes technology to help develop sustainable, high-quality vineyards that can be managed digitally.
Earlier this August, Bodegas Emilio Moro was featured in Times Square in New York City with a towering 30,000 sq ft mural with Moro wine bottles presented as part of the wine culture of Spain theme.  Pictured below, José Moro, with mural artist Domingo Zapata.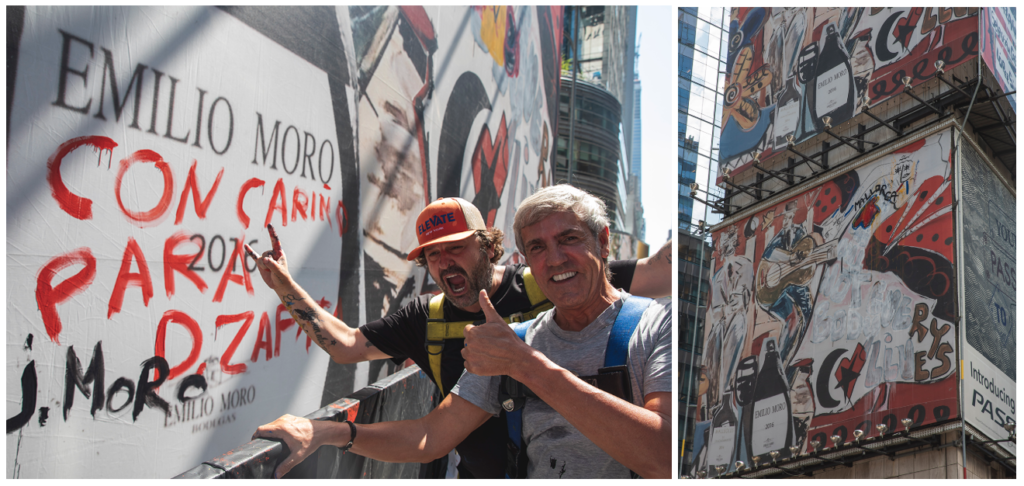 This past spring, Bourget Imports visited Emilio Moro and sponsored a vine in the Vineyard of Solidarity, another outstanding initiative where donations plus any profits from the vineyard are used to support global communities in extreme need of drinking water. We are very proud to be part of the effort!
A few highlights from our portfolio

Emilio Moro El Zarzal 2017 *ARRIVING SOON*
Made with 100% Godello, fermented in large French oak barrels and matured for 8 mos sur lie. It was just awarded 92 pts in Wine Spectator's latest issue!
Emilio Moro La Felisa 2017 *ARRIVING SOON*
Their first organic wine made of 100% Tempranillo, produced without added sulfites. 
91, James Suckling
Priced for everyday drinking
Emilio Moro Finca Resalso 2016 
Vibrant and juicy, Resalso is always true to the fruit, but with depth and length! and a delight to drink!
Emilio Moro Ribera del Duero 2015
What!  THIS IS STILL HERE? Did we forget to tell you?  Shame on us, as this is a gorgeous benchmark Ribera in every way.    – Annette
Lovely dark fruit, blackberries and tobacco, velvety texture, seemingly endless finish. 
TOP 100 – Wine Spectator
Cepa 21 2016
Opaque color, Red and Black currants plus licorice, sappy but textural, intense and concentrated but still has juiciness, tastes fresh and pure, suave and most important- not pushed or over extracted! 
91 – Wine Spectator
For the wine hunter…
Emilio Moro Malleous 2011
We still have a little, and I'd snap this right up if I were you!   – Annette
2011 was a warm and ripe vintage, and the Moro brothers are very happy with their wines; they consider the vintage their best in the decade. The 2011 Malleolus is sourced from their older vines, and fermented in stainless steel vats with indigenous yeasts and an élevage of 18 months in French oak barriques. It has a very showy, tantalizing nose of smoked bacon, roasted coffee, grains (fried corn?), violets, dark cherries, and raspberries with plenty of spices in a very commercial mixture of oak and fruit. The palate is medium to full-bodied with some crunchy tannins over a core of ripe, juicy fruit, coming through as quite balanced and powerful, with restraint and elegance. This has to be one of the best Malleolus produced, the highlight of this line up.  
93 – Robert Parker, The Wine Advocate