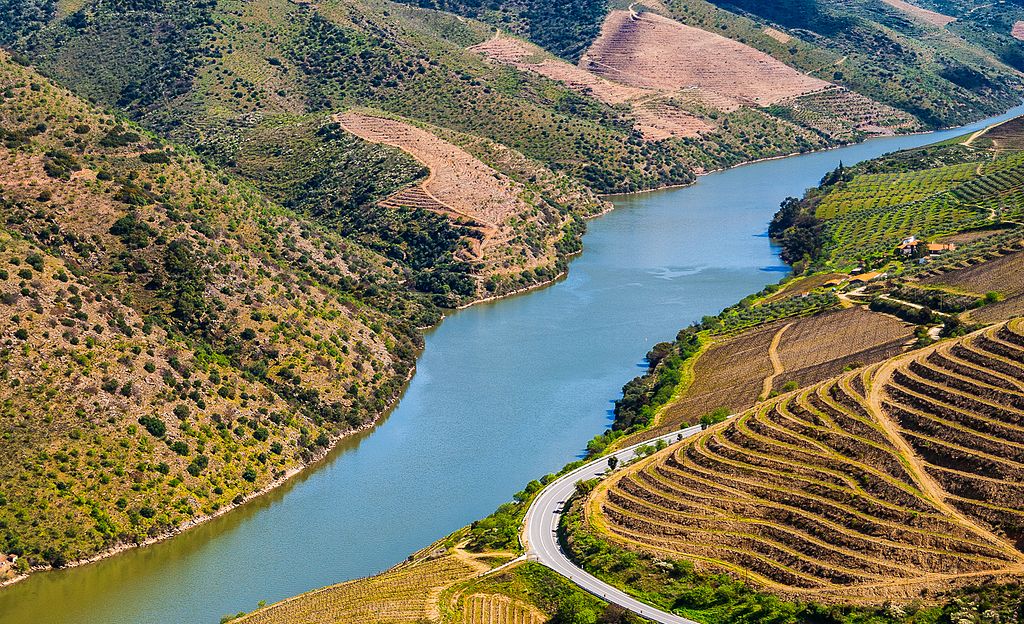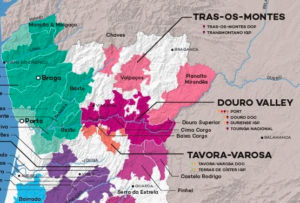 Portugal boasts an exceptional quality-to-price ratio on table wines, yet Portuguese wines are often overlooked by consumers. It may be that many consumers don't recognize the varieties—which is not surprising, considering there are over 250 indigenous varieties, and that is not including international  ones, as well!
Overall, the Douro Valley produces as much table wine as it does fortified wines.
Evidence indicates winemaking has been occurring in the Douro valley since before the 3rd century AD. The Douro region represents such significance to Portugal for its cultural traditions and environmental interaction, that the entire Douro DOC has been declared a UNESCO world heritage site, meaning that it protected from modification that would influence its agricultural function.
Here are some wines from the Douro that we really love.

Lavradores de Feitoria
Lavradores de Feitoria is unique in that it is a collective of shareholders directly and wholeheartedly involved in producing flagship Douro wines. Consisting of just over a dozen owner-producers and with 19 Quintas spread all over Douro, Lavradores de Feitoria can get the best raw material, with grapes from all varieties (even the less known), vines of all ages, planted at multiple altitudes, with different expositions, in a different heterogeneity of soils.

With a technical team that is second best to none, the management model of the Company is innovative in many ways, with sustainability as an implicit platform for performance and growth. All shareholders are strongly motivated and committed.
Lavradores de Feitoria White
Grapes: 60% Malvasia Fina, 30% Gouveio, 10% Siria
This is not the "zippy" vino verde that many think of when it comes to Portuguese wines. It has a much richer and more serious tone – a silky, weighty body that is textural, featuring honeysuckle and beeswax. Sourced from 25-30 year old vines lends complexity, and from vineyards located at higher altitudes means the resulting wine maintains a fresh acidity.
Lavradores Branco would speak well to a Viognier fan looking for something new, and would be an excellent choice for a house white on a wine list.

Lavradores de Feitoria Red
Grapes: 50% Touriga Franca, 30% Tinta Roriz, 10% Touriga Nacional, 10% Tinta Barroca
Lavradores de Feitoria is a collective that focuses on production for table wines, so you're never getting a batch of grapes that were rejected from a port wine line-up. These vines are 25-30 years old, harvested early to preserve freshness. Fermentation occurs in all stainless steel, and unoaked for a fresh appeal and long, juicy finish.
Some Portuguese grape varieties find their utmost and deep expressions in Douro terroirs. The winemaking team of Lavradores de Feitoria uses that world-heritage patrimony to produce all of its offerings, by carefully selecting the right material for the right wines.
Lavradores de Feitoria Meruge
Grapes: 80% Tinta Roriz, 20% Field Blend
Meruge is a single-vineyard wine that is aged in new French oak for 12 months for a more serious and brooding tone with smooth, velvety tannins and decadent cocoa notes. The vineyard, Quinta da Meruge, is in São João da Pesqueira, the heart of the Douro with vines over 45 years of age.
Quinta de la Rosa
Quinta de La Rosa has been a family operation since 1906, notably pioneering as one of the first producers to make a "Single Quinta", or single estate port. Bourget's portfolio also features an incredible selection of Port wines from Quinta de La Rosa, so please contact us for our current selections & availability.
Their stunning property remains family owned and operated today, and includes a diversity of vines, ages, and altitudes up to 400m. All of their vines are classified Grad A by the Instituto dos Vinhos do Douro e Porto (IVDP), and certified sustainable by ADVID, encouraging biodiversity and respecting their environment.
Quinta de la Rosa Red

Grapes: 60% Touriga Nacional, 12% Touriga Franca, 8% Tinta Roriz,5 % Sousao, 5% other
91- Decanter Magazine, June 2019
90 – Wine Enthusiast, May 2019
The fruit for Quinta de la Rosa Red are primarily from Lamelas, a mixed field blend with vines planted from 1930-1985. With its excellent southerly aspect and good elevation, the vines produce beautifully ripe grapes, with full rich flavours and excellent structure.
The resulting wine has delicate floral undertones with soft red fruit, yet rich and full-bodied on the palate while maintaining fresh acidity and minerality. A finish that never seems to end, this wine is excellent now but undoubtedly built to age.