Hey, all you cool cats & kittens!
TIGER KING – 6 PACK TO GO (suggested retail: $96)
Because this Netflix Binger needs the right wine.
A portion of  proceeds from these wines through April will benefit the World Wildlife Fund to help tigers live free.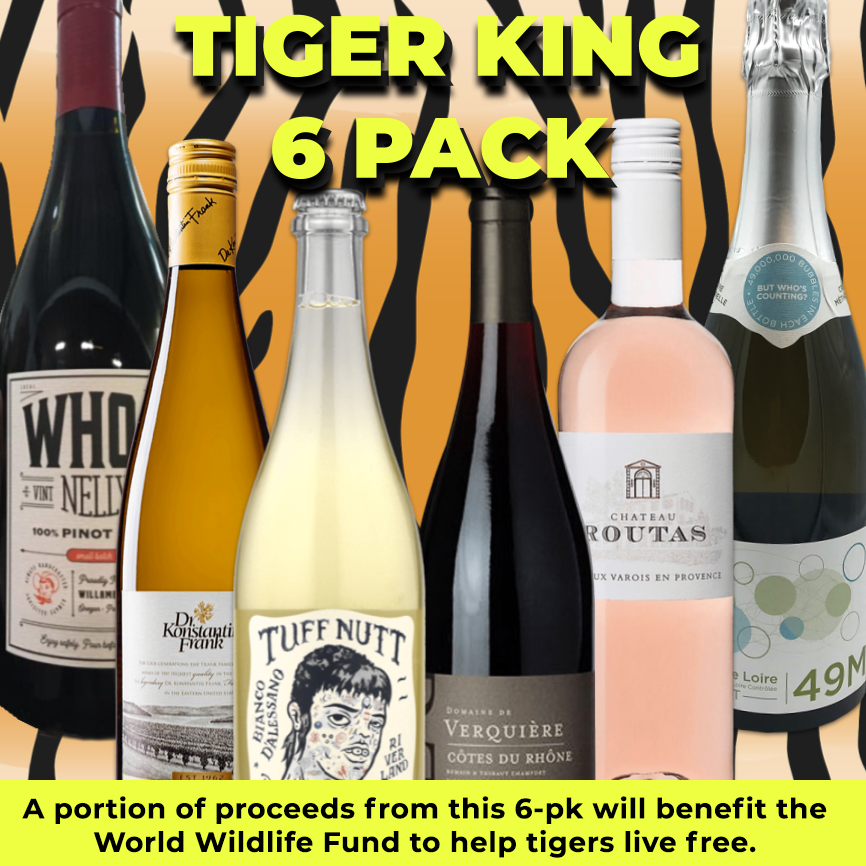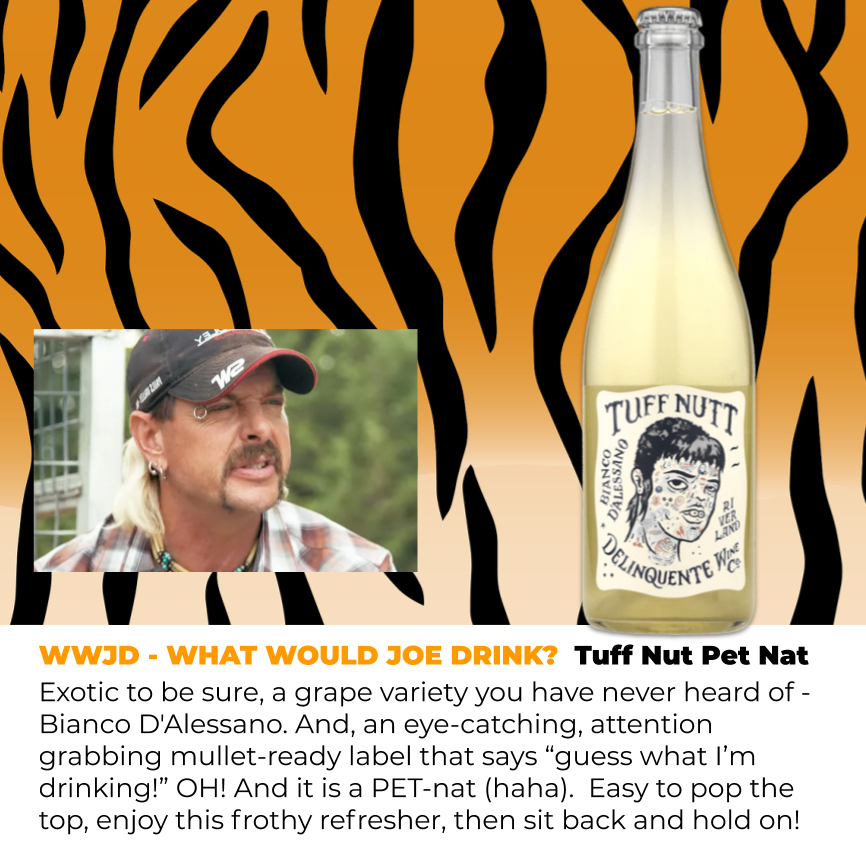 WWJD – WHAT WOULD JOE DRINK?  Tuff Nut Pet Nat
Exotic to be sure, a grape variety you have never heard of – Bianco D'Alessano. And, an eye-catching attention-grabbing mullet-ready label that says "guess what I'm drinking!" OH! And it is a PET-nat (haha).  Easy to pop the top, enjoy this frothy refresher, then sit back and hold on!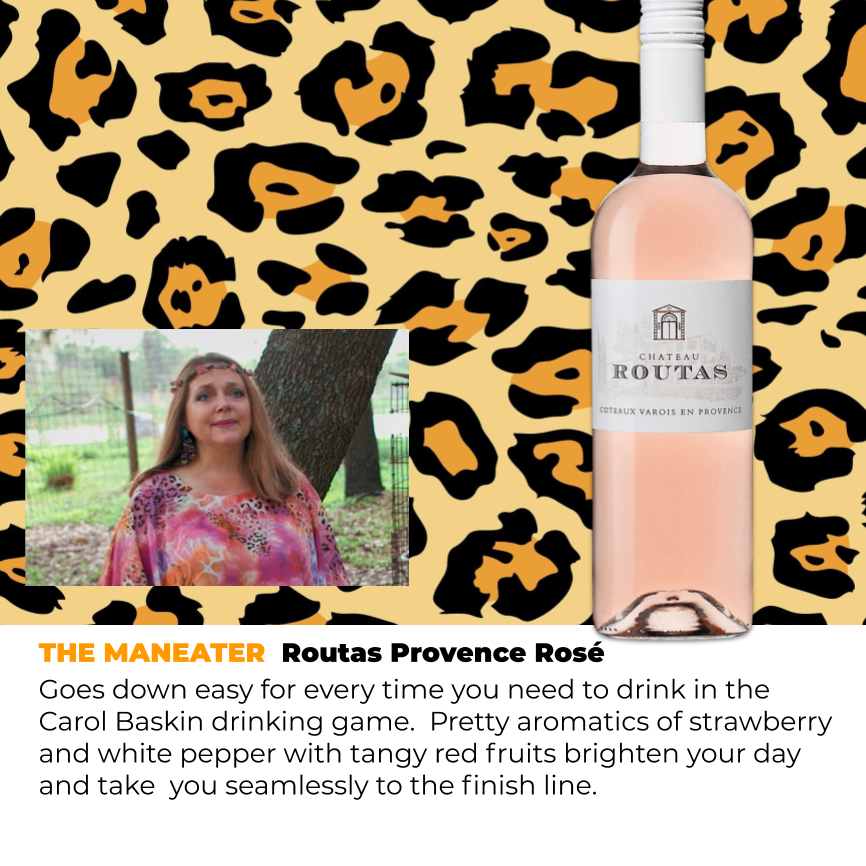 THE MANEATER    Routas Provence Rosé
Goes down easy for every time you need to drink in the Carol Baskin drinking game.  Pretty aromatics of strawberry and white pepper with tangy red fruits brighten your day and take  you seamlessly to the finish line.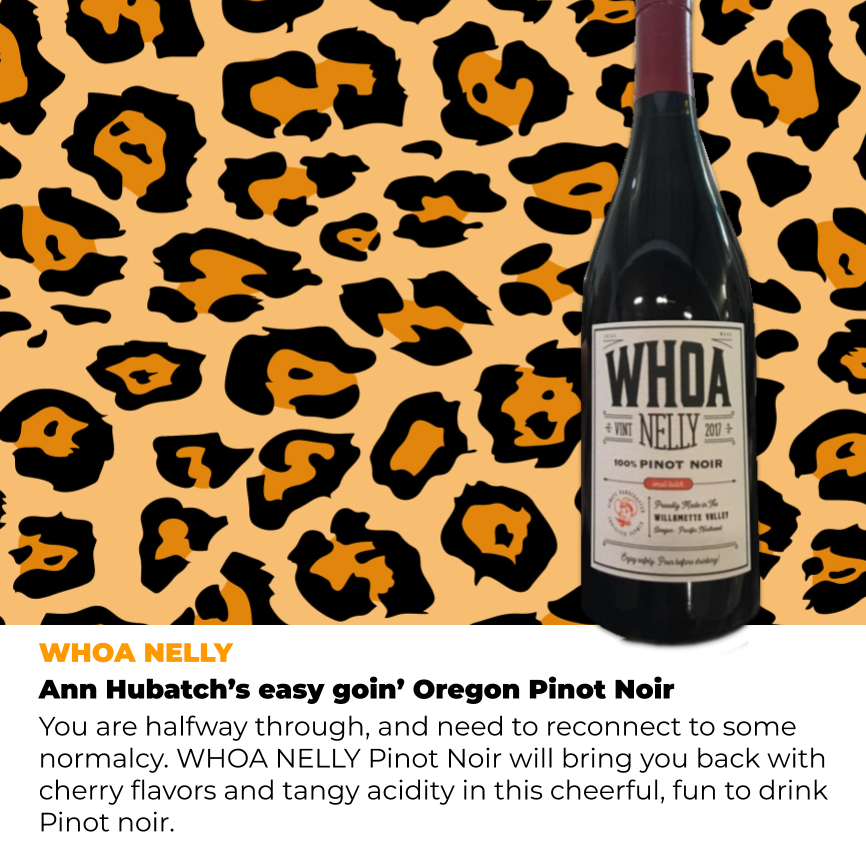 WHOA NELLY Ann Hubatch's easy goin' Oregon Pinot Noir
You are halfway through, and need to reconnect to some normalcy. WHOA NELLY Pinot Noir will bring you back with cherry flavors and tangy acidity in this cheerful, fun to drink Pinot noir.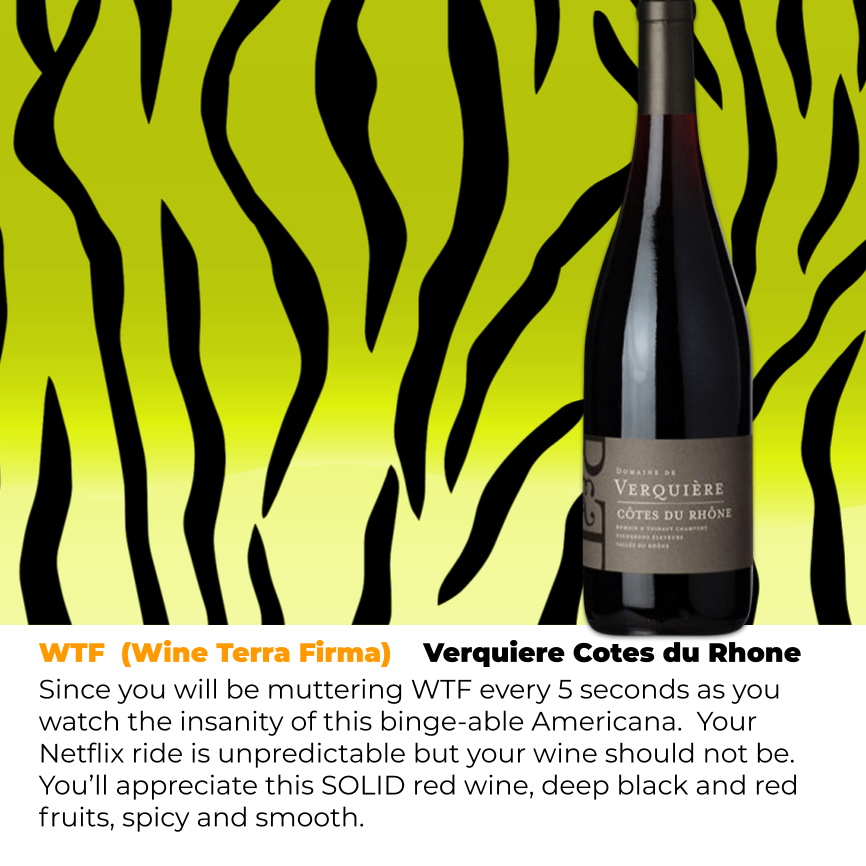 WTF  (Wine Terra Fima)    Verquiere Cotes du Rhone
Since you will be muttering WTF every 5 seconds as you watch the insanity of this binge-able Americana.  Your Netflix ride is unpredictable but your wine should not be. You'll appreciate this SOLID red wine, deep black and red fruits, spicy and smooth.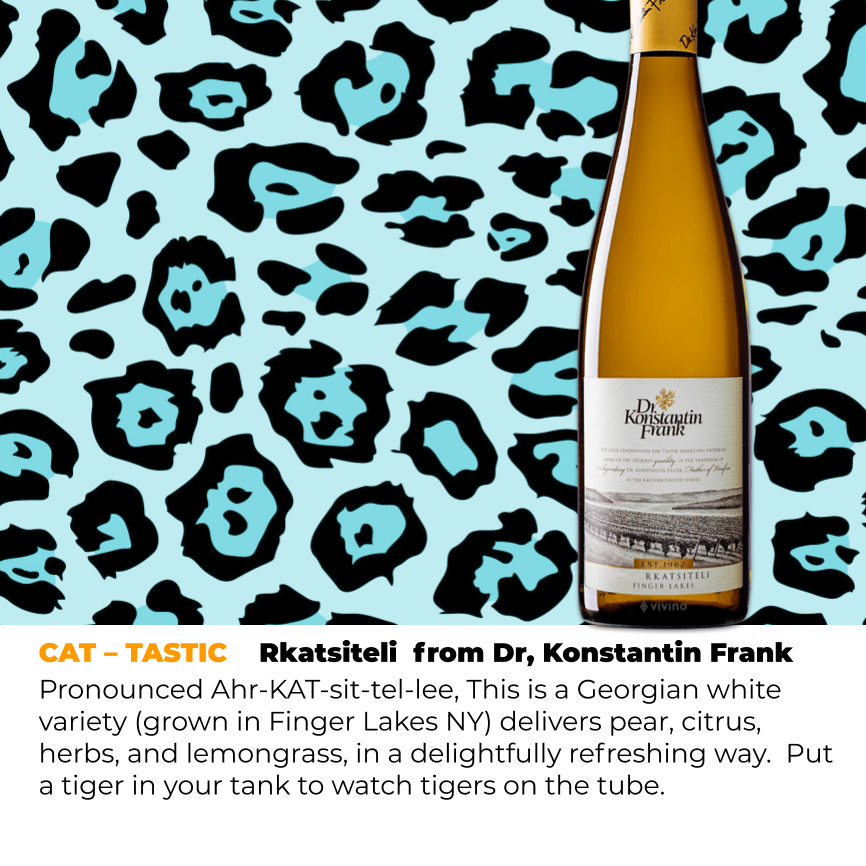 CAT – TASTIC    Rkatsiteli  from Dr, Konstantin Frank 
Pronounced Ahr-KAT-sit-tel-lee, This is a Georgian white variety (grown in Finger Lakes NY) delivers pear, citrus, herbs, and lemongrass, in a delightfully refreshing way.  Put a tiger in your tank to watch tigers on the tube.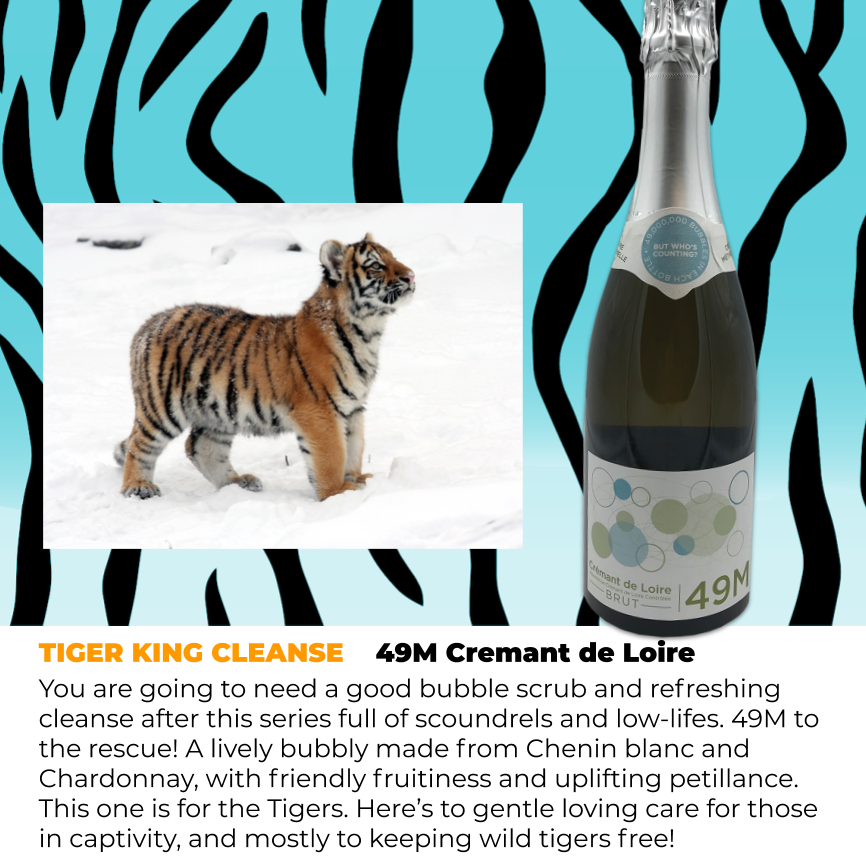 TIGER KING CLEANSE    49M Cremant de Loire
You are going to need a good bubble scrub and refreshing cleanse after this series full of scoundrels and low-lifes. 49M to the rescue! A lively bubbly made from Chenin blanc and Chardonnay, with friendly fruitiness and uplifting petillance. This one is for the Tigers. Here's to gentle loving care for those in captivity, and mostly to keeping wild tigers free!