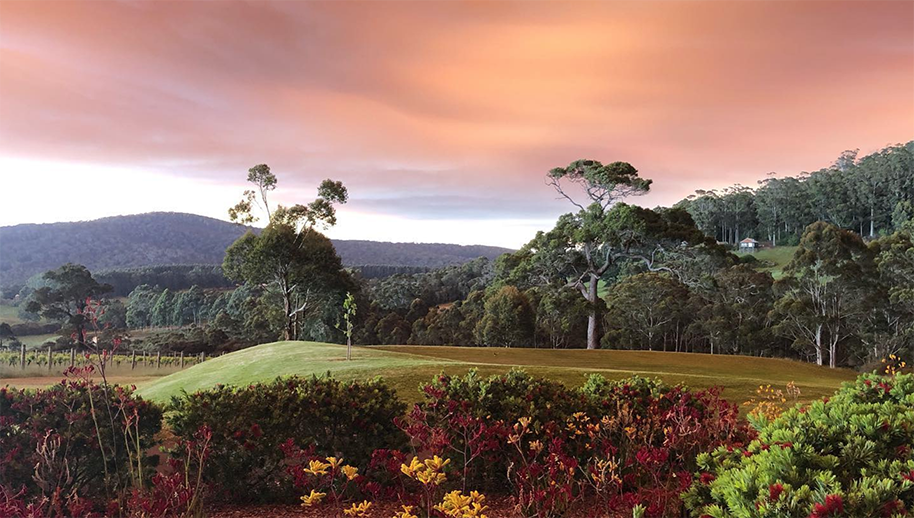 We are excited to introduce Forest Hill
FOREST HILL WINES
Riesling / Vine age ranges from 15-43 years, Fermented using a combination of neutral and wild yeasts – a portion is left on the lees for a short time to build richness
Chardonnay / Vine age ranges from 15-43 years, fermented using a combination of barrel and stainless steel, and both wild & neutral yeasts, lees stirring & partial MLF
Cabernet Sauvignon (89% Cab / 11% Malbec) / Old vines: 45 years, Open-top fermentation, matured in neutral french oak barrique, 15mos
Shiraz / Open-top fermentation with native yeast, matured in neutral french oak barrique, 10mos
Australia: Broad & Diverse
 
As the world's 6th largest country—larger than all of Europe—Australia has a diverse wine scene across 65 distinct wine regions.
Fun fact: In spite of Australia's size, only 0.02% of its total land mass is under vine — this is approximately the same as Bordeaux and Burgundy, combined!  Australia's wine regions are located in the country's most temperate and premium areas for wine growing.
Australia has been a land mass for over 100 million years—its soils are some of the most ancient and varied on earth, from fertile volcanic soils to younger sand and limestone. Australia is home to the largest population of pre-phylloxera vines on the planet. 
Forest Hill's vines were planted in 1965, and is Western Australia's oldest cool climate vineyard with well-drained gravel soils over a clay base.
MWC's Pinot Gris and Pinot Noir grow in Strathbogie just north of Melbourne, elevation here gets up to 2000 feet, to gravel and patches of quartz. 
When & Where Wines are grown in Riverland, a formerly under-appreciated region that has very quickly been breaking boundaries as a premium wine-growing area. The soils here vary significantly, but the two main types are river valley soils, consisting of sandy loams over clay subsoils, and Mallee soils on higher ground, consisting of wind-blown sands over lime and clay layers.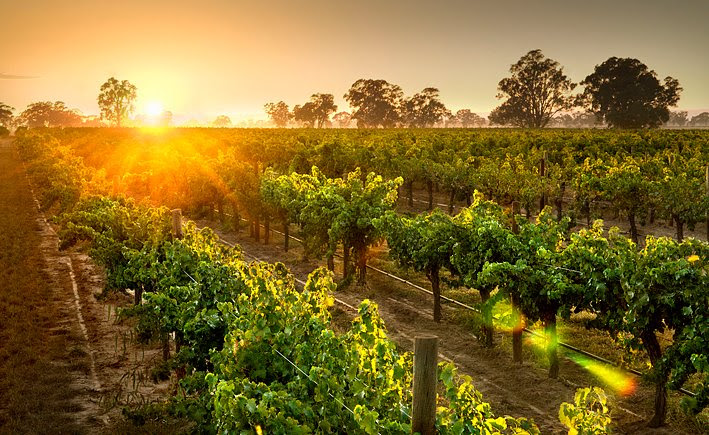 Worldly Winemakers
Understanding the authenticity of Australian wines
Liam Carmody, Forest Hill's Senior Winemaker has built vast experience in cellars around the world, including South Africa, France, California, New Zealand and Australia.  Having been with Forest Hill since 2008, Liam is a firm believer in the balance and fruit quality seen from dry grown vineyards, combined with a great passion for the subtleties of cooler climate winemaking.
"Australia's wine scene has awakened with a new sense of vibrancy. Perhaps out of necessity, the change that is resurrecting export sales definitely ticks off a lot of our boxes with many of these small producers operating organically, biodynamically, and making wines with a more natural, even natty slant from cooler places, backing away from alcohol and heavy extraction. If you haven't tried wines like these, or
Mac Forbes
, 
Brash Higgins
, or 
Deliquente
, you may not know the New Australia.
America's newest imports from Australia are uplifting and delicious."