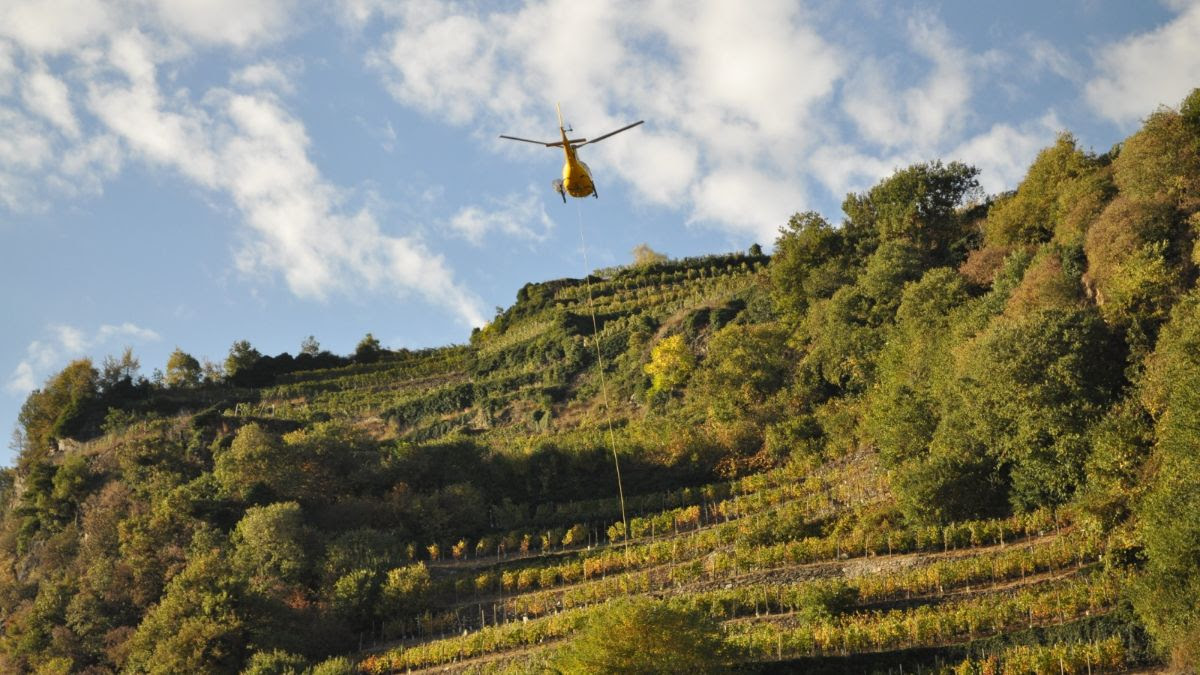 Rainoldi
Italy – Valtellina
Three generations of alpine Nebbiolo
"A valley surrounded by high and terrible mountains, but they make really powerful wines."
Written by Italian scientist and multi-artist, Leonardo da Vinci (1452 – 1519), of the Valtellina valley in his famous "Codice Atlantico".
​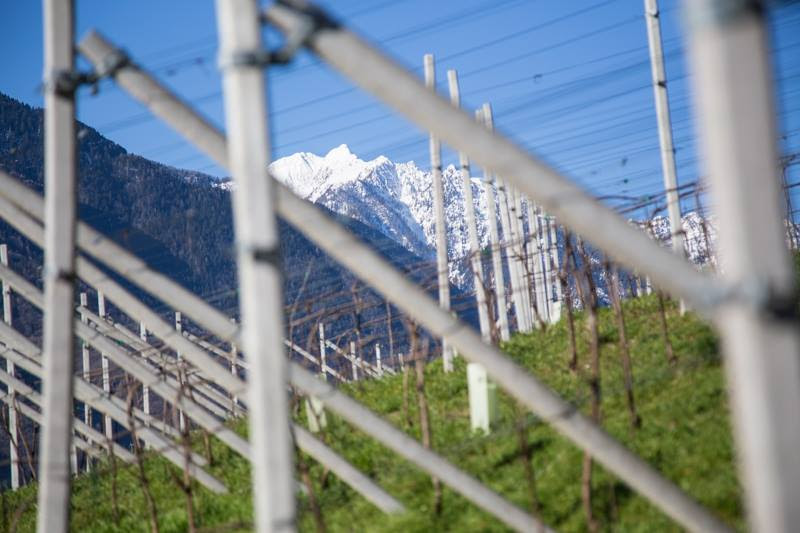 A brief history of Rainoldi
In 1925 patriarch Aldo Rainoldi started a business as a wine merchant in the wake of a sharp economic decline which forced many of the area's population to leave in search of an easier life.
In the second half of the 1950s, Aldo's son Giuseppe joins him and they shift into the purchase of grapes instead of wine and they expand United States, Japan, and Northern Europe.
At the end of the 1990's, after completing his studies in viticulture and oenology,Giuseppe's grandson, Aldo, joins the company to continue the family tradition into the present day.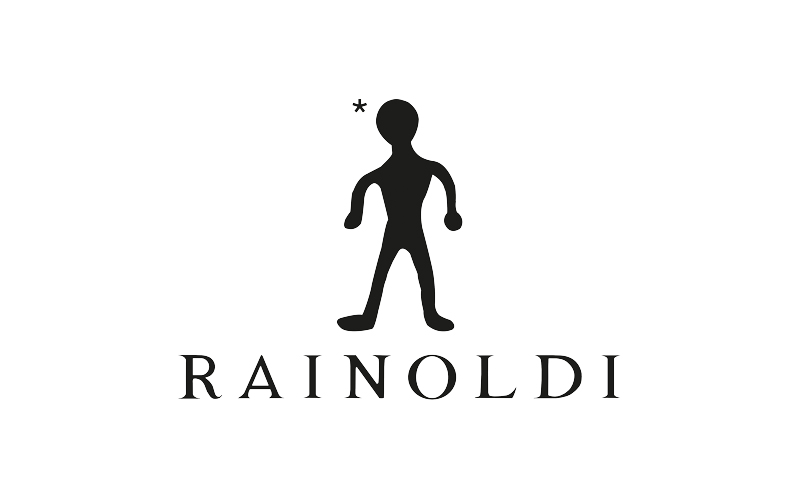 Valtellina Terroir
Tucked away in the far North of Italy, the vineyards hang from the mountains, suspended on spectacular terraces made of dry-stone walls.  They are nestled in the woods, able to capture and store the heat of the sun. A sort of Mediterranean scrub in the heart of the Alps, where cacti, agaves and olive trees grow.
11 hectares
Average age of vines: 60+ years
Sustainable viticultural practices
Southern orientation and steep slopes of the vineyards give extraordinary exposure to the sun
Elevation: 300 -730
Extensive temperature ranges between day and night produce healthier grape bunches and more aromatic wines
Shallow, loose soils allow for good drainage.
Limited yields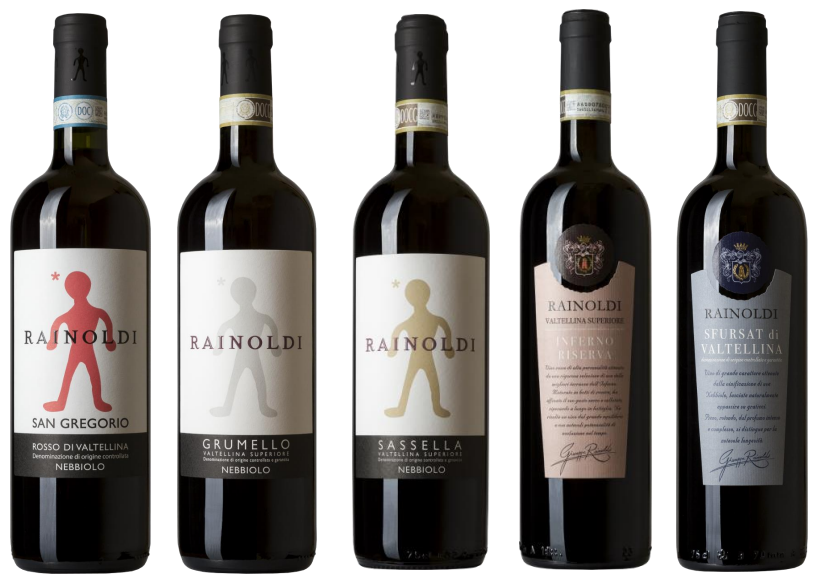 Rainoldi Wines
Here the Nebbiolo grapes – locally called Chiavennasca – are able to give fragrant, very refined and long-lived wines. Chiavennasca, from the dialect "Ciù Vinasca", means "more vinous", as it was already known by the Benedictine monks in the twelfth century: they actually first acknowledged that this vine had a great potential and could adapt to the soil and typical climate of Valtellina.
Grapes are hand harvested – each vineyard site is harvested and vinified separately
Fermentation vessels: Stainless steel tank
Oak Regimen: Only oak (no chestnut or cherry oak), French barriques and barrels from 25 hl to 56 hl
Sulfur management: Very low, below the permitted levels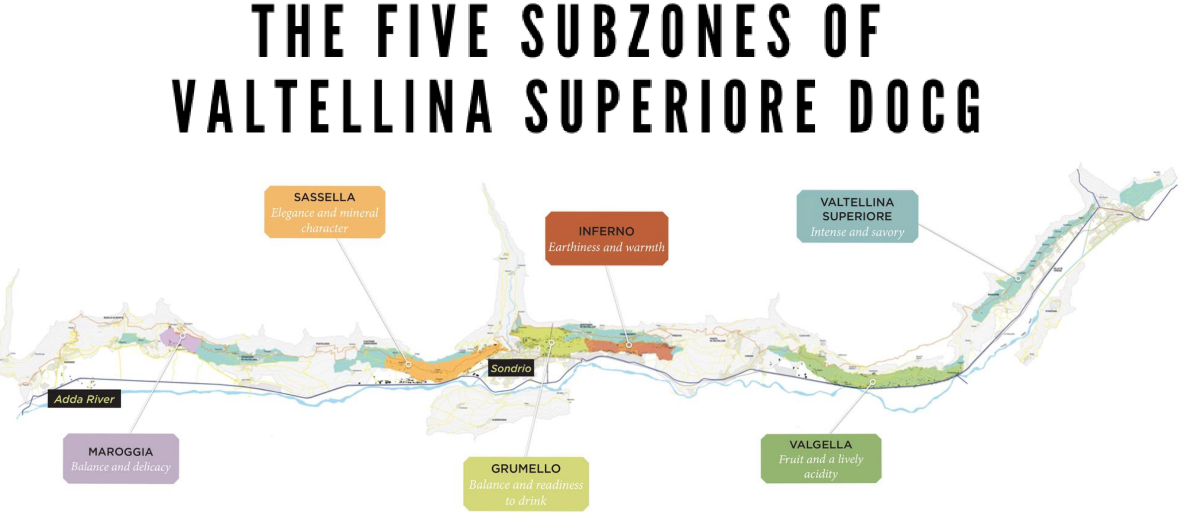 More from our portfolio