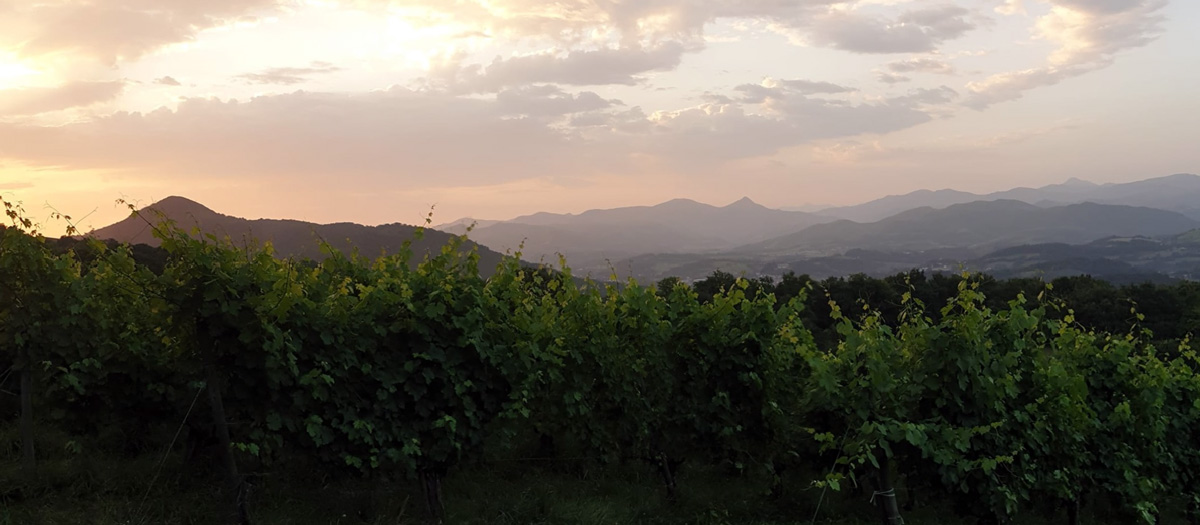 Domaine Ilarria
France – Southwest – Irouléguy AOC
Located in the Basque foothills of the Pyrenées
Domaine Illaria is a six hectare (15 acre) domaine is located in the village and appellation of Irouléguy. More specific, the estate is 7 miles from the Spanish border in France's Basque region.
This area of France is a land of mixed agriculture, where raising sheep or growing peaches and apples is as prevalent as cultivating vines. Vineyards lie on the lower slopes of the mountains, planted at between 200 and 480 metres. The soils consist of limestone, clay, red sandstone, slate, and gravel.
Domaine Illaria farms organically on steep terraced vineyards, and makes only three cuvees- one white and two red.
Irouleguy has long been dominated by the cooperative, producing 85% of the wine of the 175 hectare appellation. Over the past decade, a number of vingerons have left the co-op to produce their own wine. Today, there are 11 independent vignerons in Irouleguy, one of which is Domaine Ilarria.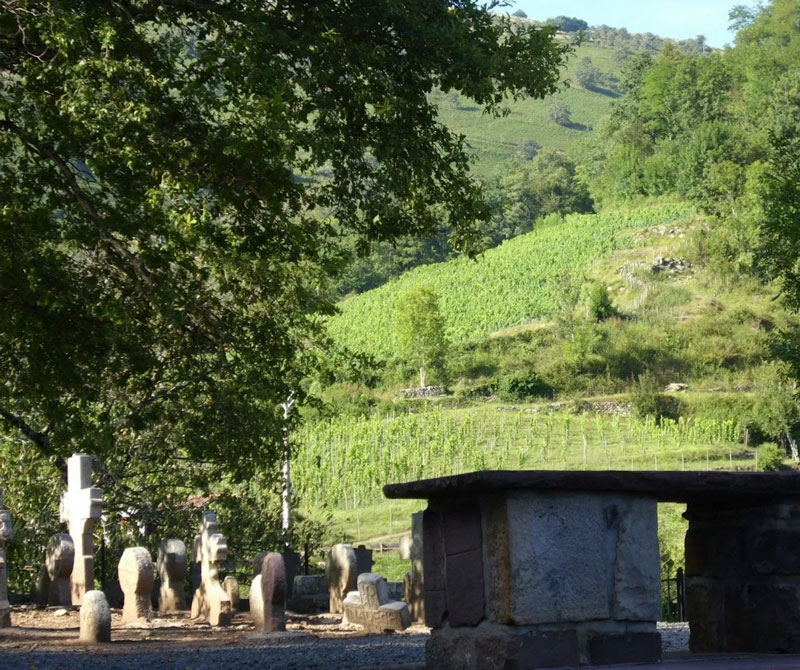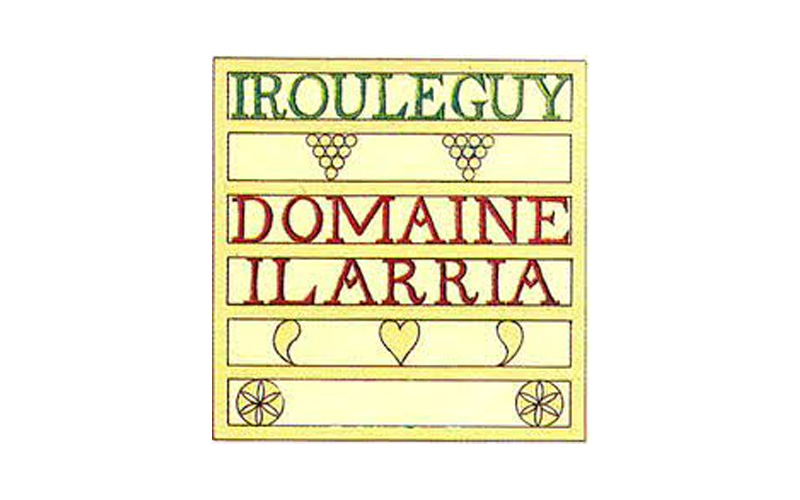 More from our portfolio