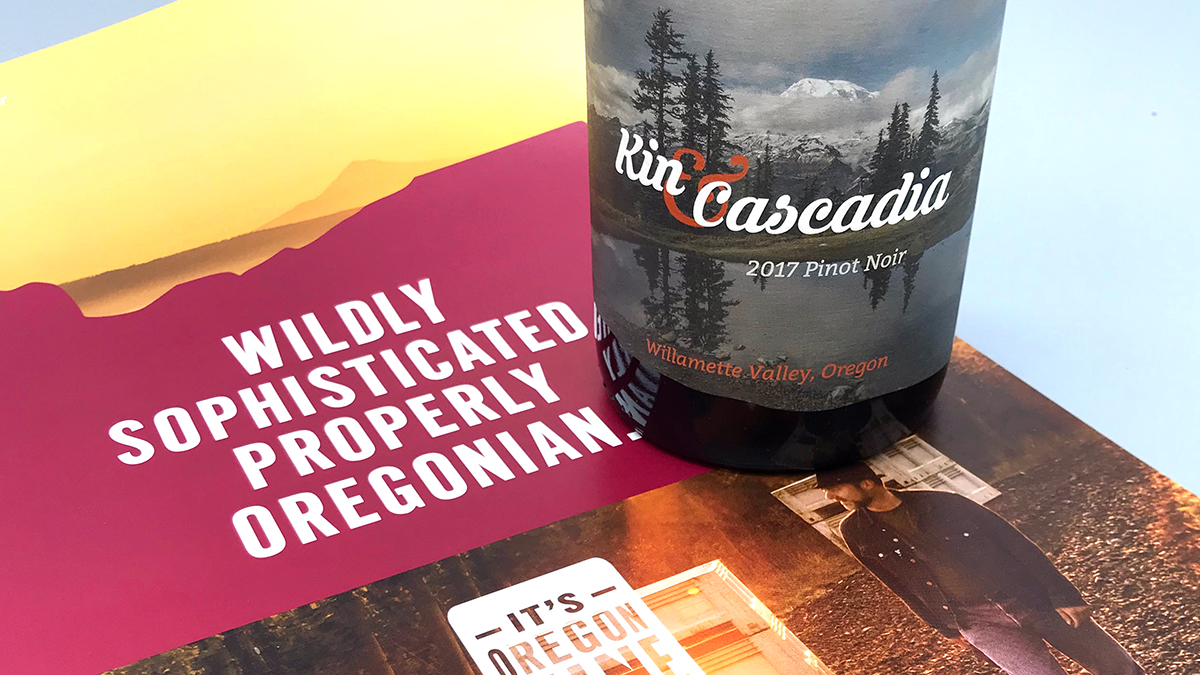 Kin & Cascadia Wines
Columbia Valley Washington & Willamette Valley Oregon
"This is a story of brothers, fathers, sons, and friends; true kin. The Sager & Master Families are now in a second-generation partnership and perpetual search to produce wines in the world's best regions."

Launched earlier this year, Kin & Cascadia wines are developed in partnership between Master Wines and the Sager family, founders of Winesellers, Ltd.
The project expanded Winesellers' domestic portfolio with the addition of their first wines from the Pacific Northwest.  It was long in the making, involving an arduous search for from the area that fit their rigorous criteria demonstrating quality, value, and a sense of place.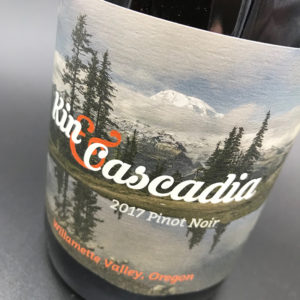 The Pinot Noir is grown in the heart of the Willamette Valley, displaying the area's characteristic softness.  The fruit is sourced from alluvial soils on the valley floor as well as areas with volcanic sedimentary from the valley hillsides.
Fermentation begins with natural yeast, and the grapes are pumped over twice a day and then pressed off. Cool fermentation temperatures with manual punch-downs help build structure, color, and texture. The grapes stay on their skins for ten days and are then run off into barrel to go through malolactic fermentation. Only 30% of the blend spent time in neutral oak, which enhances the profile without compromising varietal purity.
Also produced by Kin & Cascadia is an elegant and refined Cabernet Sauvignon from Columbia Valley, Washington which is grown in the Wahluke Slope AVA; one of the driest, hottest areas in the state composed of sandy and alluvial soils with vines on original roots.  All of the grapes in this wine are sustainably farmed and from Goose Ridge Ranch on the edge of Red Mountain.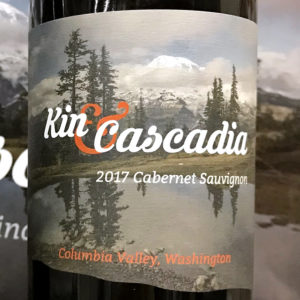 This wine also begins with 100% native yeast to add depth, structure and complexity. The grapes are crushed whole berry and left on skins for 35 days. Syrah is fermented with 20% stems and on skins for 25 days. After fermentation, the wine spends three months in new and neutral oak barrels to round out the total flavor profile. 1/3 of the wine is aged in low-toast French oak for six months.
The Sager & Master Family partnership also includes a number of other wines in Bourget's portfolio including Exem Bordeaux, Mont Gravet, Tiamo Organic wines, Tortoise Creek and Le Charmel.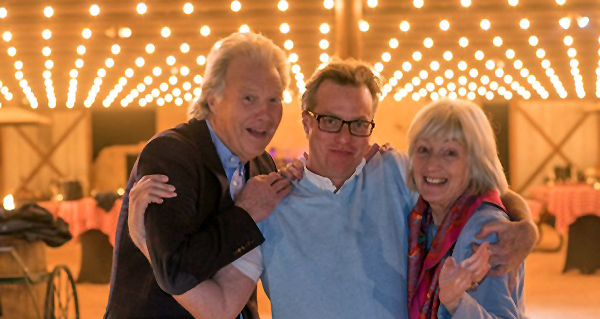 Mel, Charlie and Janie Master of Master Wines.
Image Credit: Winesellers, Ltd.
"In today's business and life there is nothing more important than relationships be it family or friends."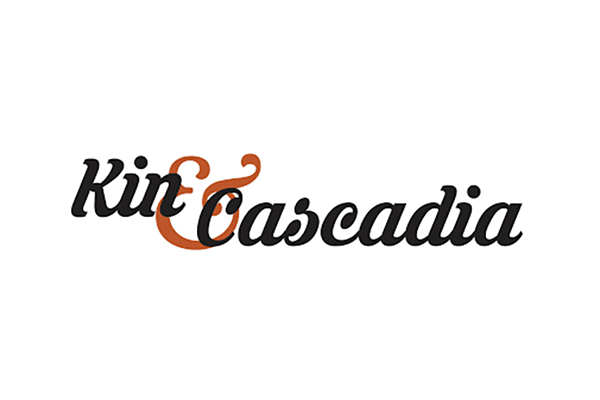 "Our partnership and friendship with the Sager family and Winesellers goes back forty years and is a building block for our ability to form lasting relationships with our suppliers and Wholesalers."
More from our Portfolio