49M Crémant de Loire
Saumur, France
A custom cuveé with superfine, long-lasting bubbles.
Developed by Annette Peters, owner of Domaines & Appellations Imports and Portfolio Manager of Bourget Imports.
Beneath the limestone-laden vineyards of the Loire Valley in France there are caves are stippled throughout the countryside — wine caves, yes, but with a history longer than you might expect.
In Saumur, an appellation of the Loire Valley, many of these present-day wine caves were formerly home to troglodytes à Saumur, a bygone cave-dwelling civilization with evidence dating back as far as the Merovingian period, or 5th century.
Nearly 1,000 miles of caves have been discovered in the area, chronicling a world where farmers, fishers, mushroom foragers — and yes, winemakers, lived and worked alongside one another for centuries.
Many caves in Saumur are still in use as vintner cooperatives, for fungiculture, and are also open to the public as cave touristique.
Our first release was Cremant de Loire 49M Brut, a blend of Chenin Blanc, Chardonnay, and 2-3% Cabernet Franc.
Just this spring Cremant de Loire 49M Rosé joined the coterie, produced with 100% Cabernet Franc.
Cabernet Franc shines in this part of the world, making red wines, rosé and sparkling wine. The red fruits remind us of our favorite summer berries but the finish is dry, with persistent bubbles.  Our producer is expert at sparkling wine and who small producers turn to when they need their own base wines turned into bubble magic.
49M Crémant de Loire Brut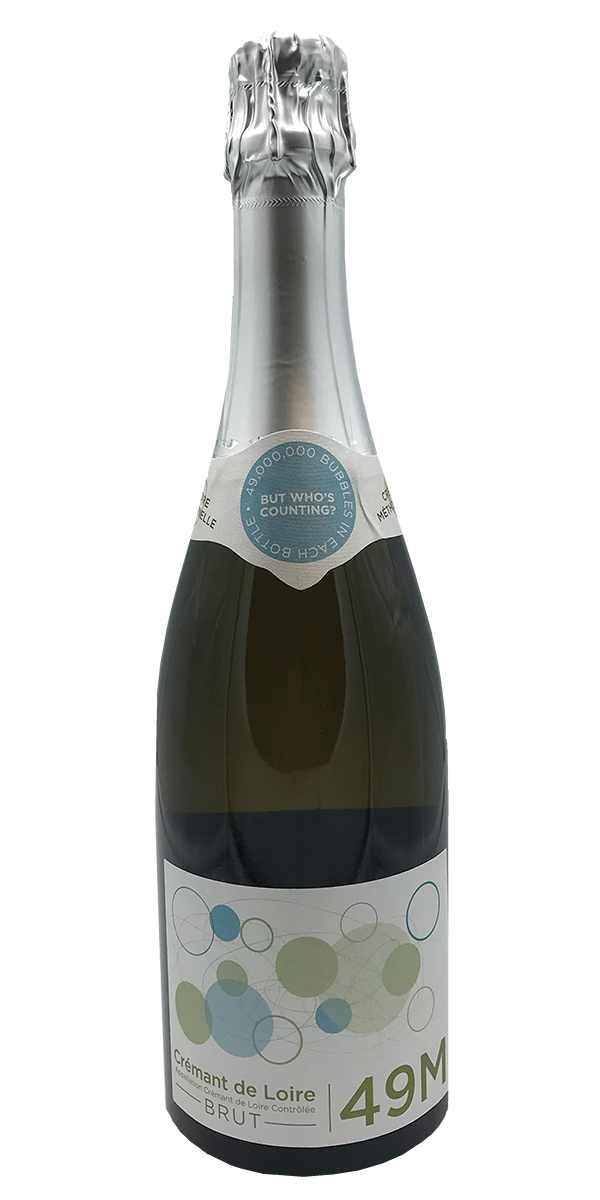 49M Crémant de Loire Brut Rosé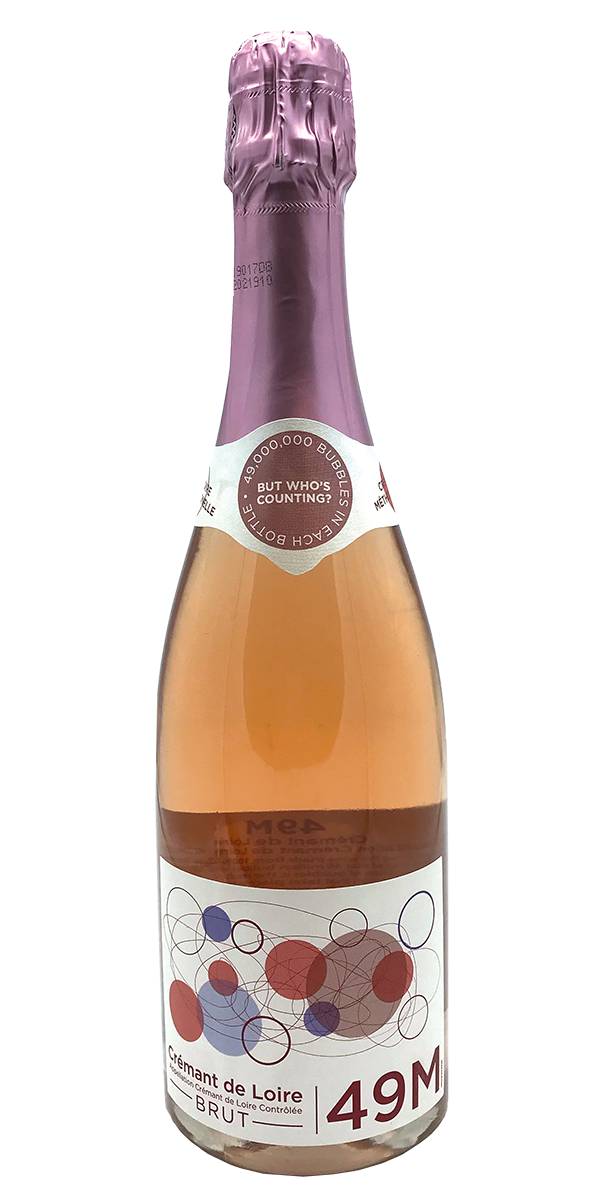 More from our National Portfolio