Holm Oak
Australia | Tasmania
Cool-climate Tasmanian wines
Tasmania is yet to be broken down into sub-regions, though there are two distinct areas suitable for quality wine growing. These are the gentle slopes of the Tamar Valley in the north. These vineyards slope into the Tamar river which runs north-south from the North Coast (Bass Straight). This area with a wetter climate, cool temperatures and mineral soils shot to prominence in the 1980's for sparkling wine production. The other area for Pinot Noir and Chardonnay is in the south around the capital, Hobart. The Huon and Derwent rivers provide dry and gently sloping vineyards for Burgundian varietals.
Holm Oak Vineyards sits a couple of miles down the Tamar river on the west slopes (facing east/ morning sun) and was originally planted by winemaker Bec Duffy's parents in 1983. This makes it one of the oldest vineyards in Tasmania and certainly one of the oldest family owned properties. It's a challenging climate, though through careful and sustainable practices carried out in the vineyard by Bec's viticulturalist husband Tim, Bec is able to work with fruit that possesses amazing natural acidity. Bec sees it as her job to naturally build texture through the wines to ensure richness and complexity meet the quality of the fruit and structure. The rocky soils are ancient and complex, with parts of the property unsuitable for planting because the rock is so hard it can only be blasted to separate. As the property slopes toward the river we see more firm mudstone and sedimentary soils take over.
The region excels for aromatic whites and Pinot Noirs, whilst there is also some older vine Cabernet Sauvignon from the original plantings that is made in warm years, as well as pear and apple ciders and a sparkling cuvee that we are working hard to get a hold of… production is minute and these wines sell through cellar door.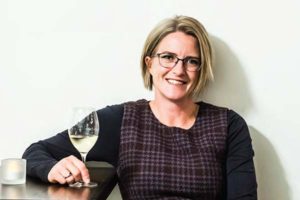 The name Holm Oak refers to the properties original use of growing Holm Oak trees to be used in making Alexander Patent Racquet Co. tennis racquets in the 1930's. Sadly, the oak didn't meet the standards needed to produce the tennis racquets, though time would have passed them by had they made the cut anyway. Since the vineyards have been bearing world class fruit, time will only guarantee that the quality continues to grow, and with Bec and Tim at the helm, this is ensured.
Winemaker Rebeccay Duffey practices wild yeast/ natural ferments for the Pinot Noirs, and partial natural ferment for the Pinot Gris. Whole clusters are used, amounts vary depending on the vintage, and when oak is present it is mostly old.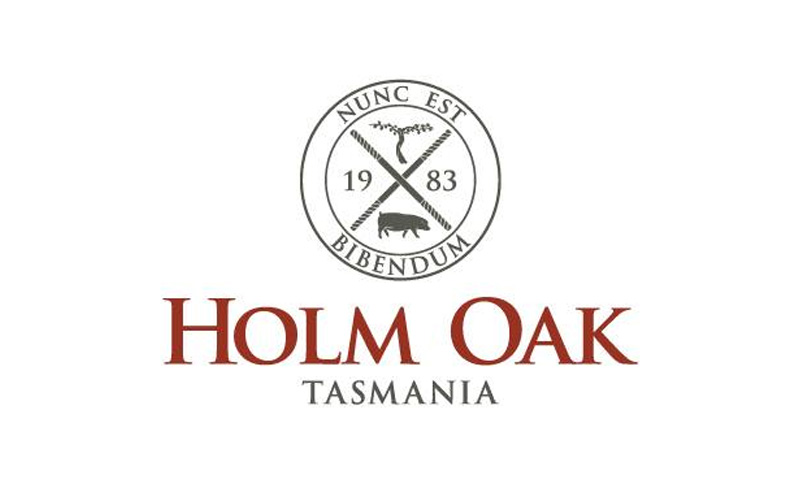 More from our portfolio