Lubanzi
Western Cap | South Africa
NAMED FOR A WANDERING DOG… 
ASocially Conscious Wine Co., crafting fairly produced wine that punch far above their weight and create a difference in the lives of the laborers who live & work on South Africa's wine farms.
Named for a wandering dog who led us 6 days & 100 miles hiking across South Africa's Wild Coast…
We started in 2014, as two friends searching for an opportunity to make a difference in the world. 
In 2014, while living in South Africa as exchange students, we set off on a 20 hour bus ride along South Africa's southern coast en route to the wild coast, a remote part of the country – famously the birthplace of nelson mandela – for a week long backpacking expedition. On our second day, a wandering dog the locals called 'LUBANZI'  began following us on our adventure. He stuck with us throughout our journey – for 6 days & 100 miles – until he disappeared in the middle of the night before our final morning. There's some poetic justice in that.
In the spirit of this adventure we returned to South Africa in 2016  endeavoring to launch a business that would connect people back home in America with a country and a people we had both been so struck by, and deliver some seriously top notch wines in the process. Together, we spent months in South Africa sourcing and developing our wine; We met with over 40 producers, ranging from small family run farms to large co-ops (independent growers banding together across huge regions), to wine negotiants and independent winemakers to source wine that could be part of what we were trying to build: a young, innovative, and socially responsible wine brand built on the concepts of collaboration & exploration, with a 'locally run, globally minded' mantra. We found those partners in our winemakers, Trizanne Barnard & Bruce Jack, & our designers, Fanakalo, who became friends and collaborators, and who have helped bring LUBANZI to life.
We felt it necessary the business be an avenue to deliver real and meaningful social impact back to a country so deserving of that commitment. As things kicked off, we became enamored with the idea of a more complete and equitable supply chain, which is why we partnered with The Pebbles Project, a not for profit that provides health & education resources directly back to the families who live and work on South Africa's wine farms.
Lubanzi is the story of those partnerships, of our travels, and of this wandering dog in the middle of nowhere, who by some stroke of luck, brought it all to life. We hope our wine helps you make a home in the newest places, & an adventure out of the home you know by heart.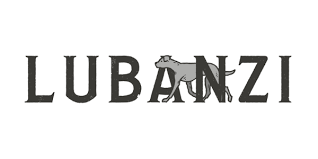 More from our Portfolio