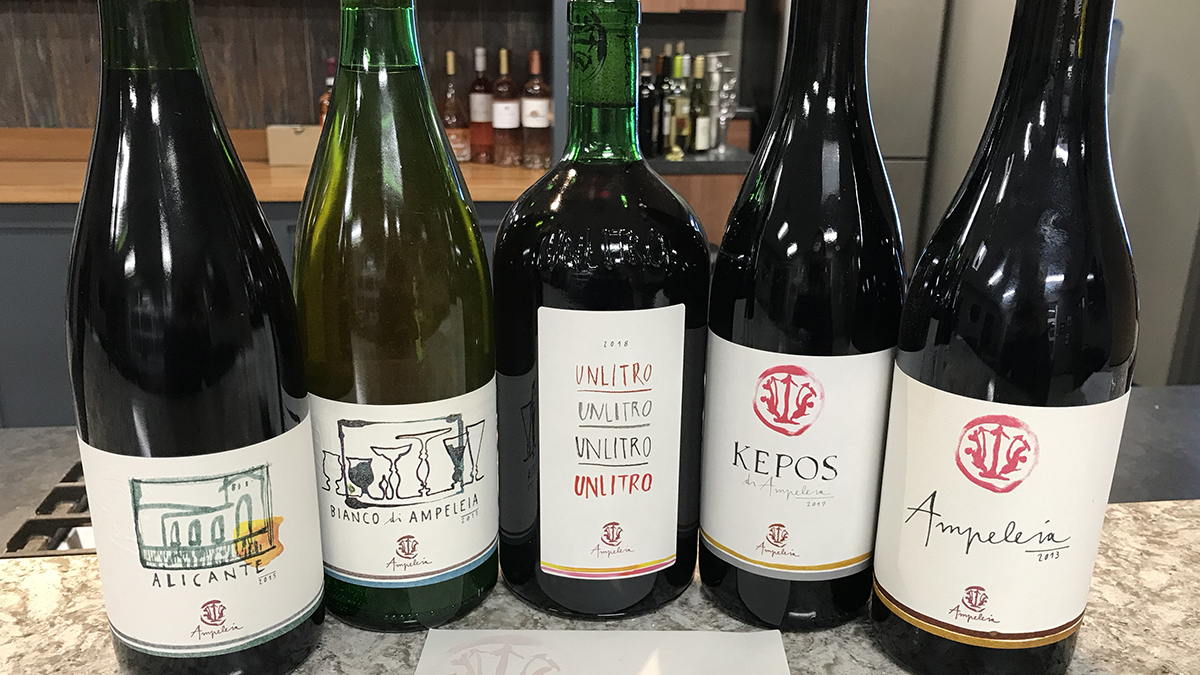 Ampeleia
Italy | Tuscany
"One of the stars of the Tuscan coast… among the most pure, transparent expressions. Elisabetta Foradori and her team are doing important work here. Ampeleia is a young estate. There is every reason to believe the best is yet to come."
—Antonio Galloni, September 2014
Ampeleia's biodynamic wines of Tuscany
Ampeleia's wines are born from the synergistic field blends of grape varieties from their vineyards found on the hillsides near the town of Roccatederighi, in the heart of Maremma.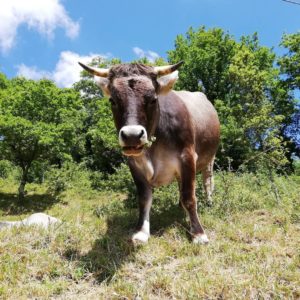 In the 1960's, Erica and Peter Max Suter, a Swiss couple, bought the abandoned farm and turned it into a rural estate with woods and pastures, breeding sheep and pigeons as well as planting a vineyard.
In 2002 Ampeleia was formed by Elisabetta Foradori in partnership with Giovanni Podini. Their common vision was to produce biodynamic wines in harmony with the land.
Along with Suter's farm estate, they have also acquired several plots of land which add varying microclimates to their production. Each boasts unique exposure, soil types and climatic influences. Of their 120 hectares of land, only approximately one-third are planted to vineyards, half to other crops, and the remainder to natural landscapes.
The Land
Ampeleia di Sopra
70 hectares, of which 15 hectares of vineyards – Ampeleia di Sopra is the largest land unit of the estate. Placed between 450 and 600 metres above sea level, it is mainly planted with Cabernet Franc. The different exposures, the various soil-types and the climate marked by sea breezes meeting the land's energy are the elements that determine the uniqueness of these sites, dominated by chestnut woods.
Ampeleia di Mezzo
35 hectares of which 10 hectares of vineyards – Ampeleia di Mezzo is the land of Sangiovese. Divided into small plots that range from 250 to 350 metres above sea level, the vineyards, surrounded by cork oak woods and Mediterranean scrubland, are planted with Carignan, Grenache and Alicante Bouschet.
Ampeleia di Sotto
With 15 hectares of which 10 are vineyards, Ampeleia di Sotto includes the plots closest to the sea and most similar to the deeply Mediterranean character of this region. The vineyards are located around 200 metres above sea level and planted with traditional Mediterranean grape varieties, mainly Grenache.
The Wines
The grape varieties that have been brought together in Ampeleia are often found in Mediterranean farmlands and contribute to assert their varied identity, rich in subtleties. In past times, vineyards were not planted with just one grape variety but many types of grapes were present and they were all harvested at the same time. This is the philosophy of Ampeleia.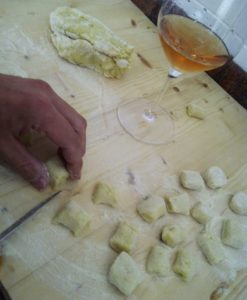 Ampeleia Bianco 92 – JS
Sourced from a recovered, old vineyard near the winery that they grafted with indigenous varieties of the Mediterranean Basin. A field-blend, as according to tradition, mostly of Trebbiano grapes together with some Ansonica and Malvasia. Bianco is an orange wine, with skin-contact maceration for 7 days. It spends 6 months in concrete tanks.
DOWNLOAD SHELF TALKER
Ampeleia Costa Toscana  92 – WS
Ampeleia is the harmonious union of the different parcel of Cabernet Franc in Ampeleia di Sopra. It spends 12 months in wooden barrels and concrete tanks, at least 2 years in the bottle prior to release.
DOWNLOAD SHELF TALKER
Ampeleia Alicante 90 – JS
A monovarietal project, 100% Alicante Nero (Grenache) which is 30% whole-cluster fermented, with 6 months in concrete.. The fruit for this wine is from a plt called "Vigna della Pieve". Here the soil is rich in sand with a great amount of pebbles, ideal for the Alicante Nero.
DOWNLOAD SHELF TALKER
Ampeleia Kepos 92 – WS
A field blend of Alicante Nero (Grenache), Mourvedre and Carignano from the older vines at Ampeleia di Mezzo are co-fermented. Kepos is Greek for garden, representing where these wines are sourced from an area where the Mediterranean dominates the landscape, permeating the air with its fragrances. Kepos spends 11 months in concrete tanks.
DOWNLOAD SHELF TALKER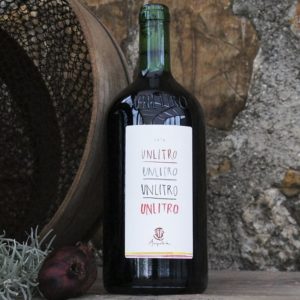 Ampeleia Unlitro
One liter of Ampeleia – an expression of Ampeleia's vitality and subtly delicate nature. Field blends including Alicante, Carignano, Mourvedre, Sangiovese and Alicante Bouschet. Unlitro spends 6 months in concrete tanks.
DOWNLOAD SHELF TALKER

More from our portfolio