Sool Makgeolli 
Brewed in Korea for an American beverage company
A modern take on a traditional unfiltered rice beverage
A modern take on a thousand-year old Korean classic, makgeolli is Korea's oldest alcoholic beverage.
The production process is similar to beer, but with whole grain steamed rice.
At its core, makgeolli is just three ingredients: water, rice and nuruk (a traditional Korean fermentation starter). The fermented beverage is naturally sweetened with cane sugar and naturally flavored with fruit puree.
No artificial flavors, no artificial preservatives and no artificial sweeteners.
Established in 2017, founder Carol Pak rediscovered the beverage on a trip to Korea. Carol, a Korean American, was already working in the US alcohol industry and became inspired to launch a company focusing on Korean alcoholic beverages.  Carol is the first to globalize a modern brand of makgeolli.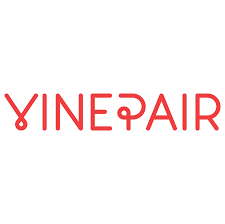 Vinepair: Korean-American Drinks Pros Are Bringing 'Sool' to New York
"Sool" is a Korean word representing all the country's alcoholic beverages. It encompasses thousands of forms, from soju to makgeolli to fruit wines.
Korean and Korean-American chefs, bartenders, sommeliers, brewers, and entrepreneurs, a younger generation of drinks professionals is making sure New Yorkers have sool to match the caliber of the city's Korean cooking.
[Carol] Pak remembers sneaking makgeolli out of friends' parents' stashes, but she didn't pay much attention to the category until she worked as an entrepreneur in residence for Anheuser-Busch InBev. When she visited a craft makgeolli bar in Seoul, she thought American drinkers, with their penchant for hazy IPAs and sour ales, would go for makgeolli.
"Makgeolli is Korea's drink," says Pak, who likens it to nigori sake. "There's no substitute in America."
Makku's and Hana Makgeolli's recent arrivals prove that — though the sool scene is a small one — there's ample room in the United States for new sool producers and styles, from spirits like soju, to fruit wines and herbal liqueurs. "I think it has to be an all-around approach, [an] attack from all sides," says Jun. "The main goal is to establish Korean alcohol as its own category.
Makku's recent arrivals proves that — though the sool scene is a small one — there's ample room in the United States for new sool producers and styles, from spirits like soju, to fruit wines and herbal liqueurs. "I think it has to be an all-around approach, [an] attack from all sides," says Jun. "The main goal is to establish Korean alcohol as its own category."
More from our portfolio